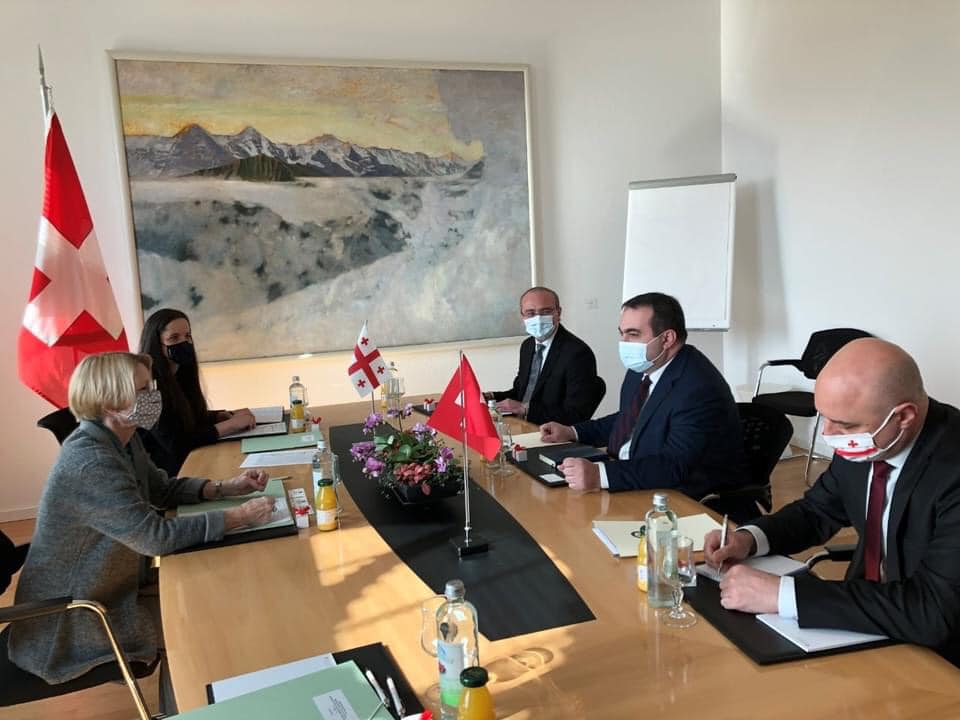 Georgian Deputy FM held meetings in Bern
Georgian Deputy Foreign Minister Lasha Darsalia paid a visit to Bern, Switzerland, on 22 March.
Deputy Minister met with the State Secretary of the Federal Department of Foreign Affairs of Swiss Confederation, Livia Leu Agosti, Head of the Eurasia Division at Federal Department of Foreign Affairs, Anna Ifkovits, and Head of the Human Security Division of the Swiss Department of Foreign Affairs, Simon Geissbühler.
The sides discussed a wide range of bilateral and multilateral cooperation issues.
Lasha Darsalia thanked the Swiss side for supporting Georgia's sovereignty and territorial integrity and stressed its role as a mediator in relations with the Russian Federation.
Georgian side briefed Swiss partners on the security, humanitarian and human rights situation in the occupied Georgian regions of Abkhazia and Tskhinvali.
Livia Leu, the FDFA state secretary, positively assessed the dynamics of relations between the two countries. She praised the steps taken by the Georgian side for the peaceful resolution of the Russian-Georgian conflict.