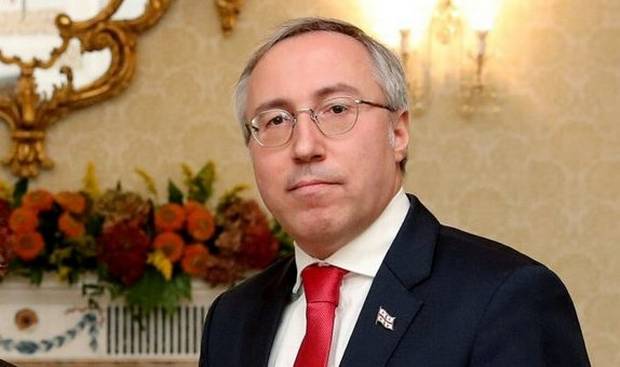 Georgian ambassador to Ireland - There are no political circumstances for Georgian citizens to seek asylum in Ireland
"There are no political circumstances for Georgian citizens to seek asylum in Ireland," – Georgian ambassador to Ireland, Giorgi Zurabishvili commented on Irish PM`s statement.
"This is confirmed by the fact that 15 EU countries, including Ireland, have put Georgia on the list of safe countries. In order to discuss Georgian citizen application for asylum, we will use an accelerated procedure which significantly reduces deadline. As far as I know, most of the requisition for the asylum are unfounded, thus, they receive a negative response.
The Georgian side is interested in co-operating with the Irish side on temporary labour migration. In order to manage migration processes and to eliminate unauthorized, irregular migration, the Georgian government is taking appropriate measures and implementing reforms, which the EU has positively assessed, which is confirmed bu the fact that the Visa-Free Travel came into effect for Georgia," – Giorgi Zurabishvili said.
The Prime Minister of Ireland Leo Varadkar has said Georgian and Albanian migrants travelling to Ireland with fake documents are the "big driver" behind what he says is a rise in asylum seekers coming to this country. Varadkar made this statement in an interview with Sunday Independent.
Irish Prime Minister said there has been a 60% increase in asylum seekers in recent years but said we are not being "swamped or flooded".
In particular, the Irish Prime Minister has said that the number of asylum seekers in Ireland is increasing because of Georgians and Albanians. According to him, citizens of Albania and Georgia arrive in Ireland with false documents.
Speaking to the Irish media, the Georgian ambassador to Ireland noted that most of the asylum applications are groundless, leaving them with a negative response to their status.