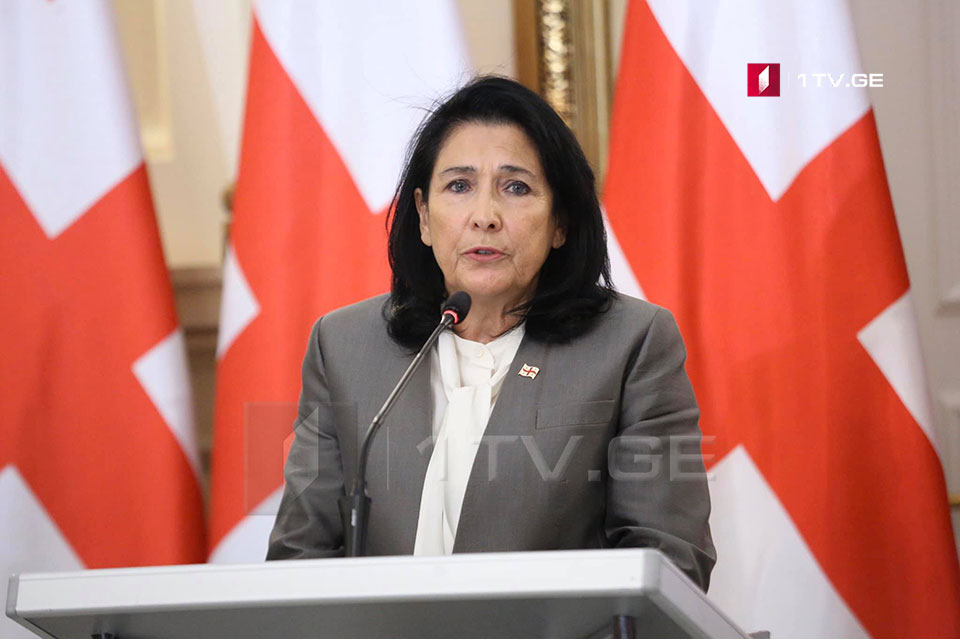 Georgia very active with NATO, but now has better chance to join EU, President says
In an interview with CNN, Georgian President Salome Zourabichvili expressed optimism about Georgia's chances of joining the European Union. Zourabichvili highlighted that while Georgia's connection to NATO remains close, the EU path seems closer at present.
"I think that we have great chances to get into the EU. We know that the roads to EU and NATO are very parallel, and Georgia has been very active in its relations with NATO, was part of NATO missions very actively, in Iraq, in Afghanistan, has had NATO exercises all over these years, despite the fact that we had occupied territories.
So our connection to NATO is very close, but today, probably the EU path seems closer because Ukraine has in fact accelerated for the three Trio Associates and for others, probably in the Balkans, has accelerated the path towards European integration. In terms of NATO, it's probably more the centre will be especially at the next summit, it'll be Ukraine. We all know that. And it'll be security guarantees for Ukraine of what type, I don't know. And that's normal. That is what Ukraine deserves today. So there is no any form of competition and any way, any advancement of Ukraine will indeed benefits Georgia. But the EU is a very at a turning point, Georgia needs to get the candidate status at the end of the year. We have been given the perspective, which for Georgia was very important because that meant that geography is no longer an argument to be opposed to Georgia, which it was for many years.
The next stage is to get the candidate status and in this soft war that we have with Russia of soft policy, soft power, I think the EU cannot afford, and it's a strategic decision, to lose Georgia, to have the Georgian population disappointed again, and to give in that sense an easy place to play for Russia.
So it is a very strategic decision that has, of course, to take into account the democratic reforms and process, which maybe in the later stage are not as satisfactory as they should be. But those conditions can remain, can be added. There are a lot of possibilities with which the EU can find the right wording and format, but still the right strategic decision," President declared.