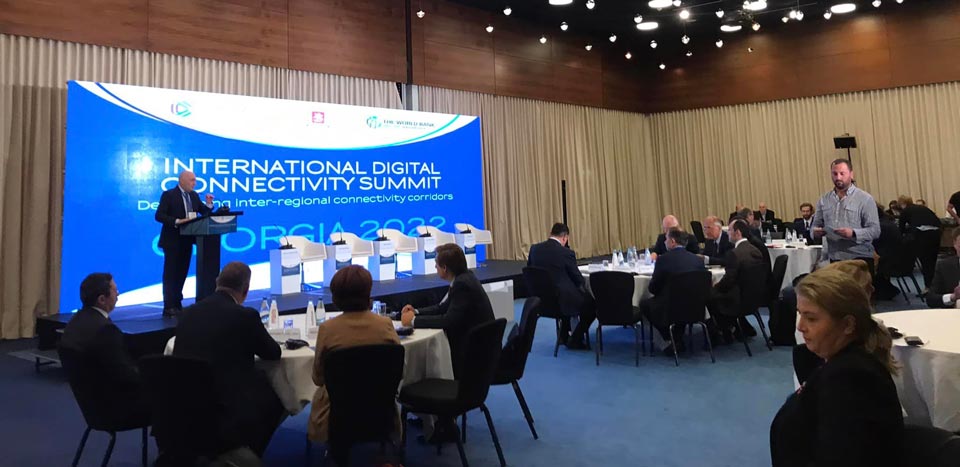 Georgia hosts regional digital connection summit
For the first time, the Georgian capital Tbilisi on Wednesday hosted a regional digital connection summit, featuring delegates from Europe, Central Asia, South Caucasus and China.
The attendees reviewed the deepening of intra-regional and inter-regional cooperation aiming at the development of digital connections.
Georgian Economy Minister Levan Davitashvili said, considering Georgia's geopolitical location, the country's business performance rating, and regional and global developments, the government intends to fully exploit the country's potential as a digital corridor connecting Asia and Europe.
"The development of telecommunications, transport, and energy corridors is important not only for Georgia but also for the countries of the South Caucasus region, the Black Sea basin and the Caspian basin," he asserted.
The Minister said the foreign experts expect Asia–the Europe internet connectivity market to surge by 30% in the next five years. "Georgia is well placed to participate in it actively."
In his speech, Davitashvili also hinted at Georgia's readiness to perform as a regional data exchange hub.
"Transforming Georgia into a digital hub will help attract investments and industrial growth locally and internationally," he noted.
The Economy Ministry, the Communications Commission and the World Bank organised the summit.