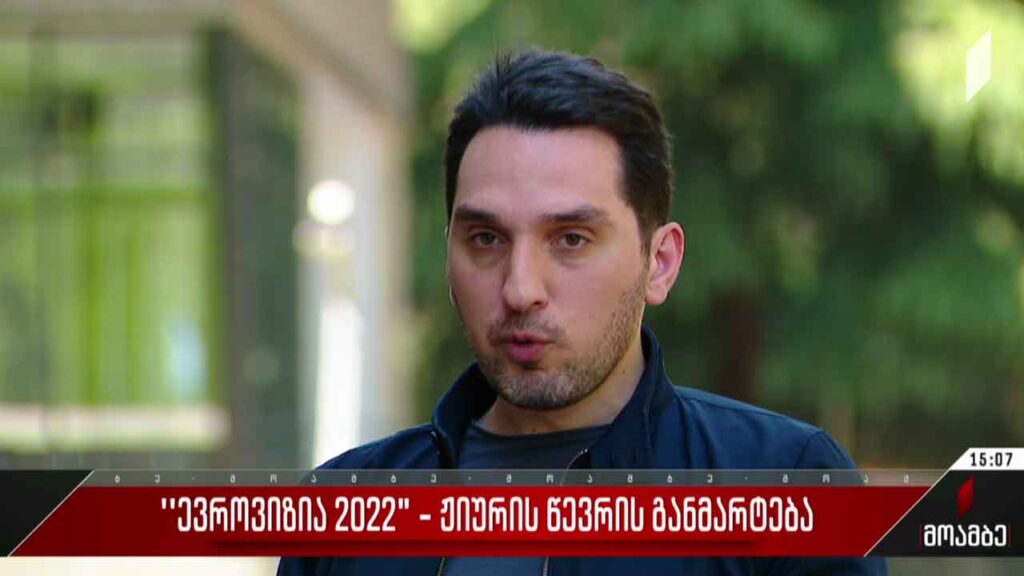 Georgia gave the highest rating to Ukraine at ESC, Georgian Jury member says
Misho Javakhishvili, a member of the Georgian National Jury for the Eurovision Song Contest, said that the Georgian had given the highest score – 12 points to Ukraine and the information announced at the Eurovision stage that Ukraine had received six points from Georgia was wrong.
"As you know, after the end of the competition, the participant countries start announcing points. Due to a technical problem, on the part of the organizers, the announcement of points in live format failed from Georgia. The European Broadcasting Union seems to have made its own decision and announced specific points," said jury member Misho Javakhishvili.
The reason for this fault is unknown to him.
"There is uncertainty in this regard. We sent the document, and no one knows what happened there. I can only say that Georgia gave the highest score to Ukraine," Misho Javakhishvili added.
Kalush Orchestra representing Ukraine won the 2022 Eurovision Song Contest with their song 'Stefania'. The Grand Final took place in Turin, Italy on May 14. The representative of the competition announced that the highest score of the jury from Georgia – 12 points went to the United Kingdom. Later, the Georgian Public Broadcaster released a statement regarding the points of the national jury at the Eurovision Song Contest. "At the Eurovision Song Contest, the national jury from Georgia gave the highest rating – the first place to Ukraine, which means 12 points. This is evidenced by a notarized document sent to the organizers of the Eurovision Song Contest. The Public Broadcaster is clarifying the details with EBU," the statement reads.