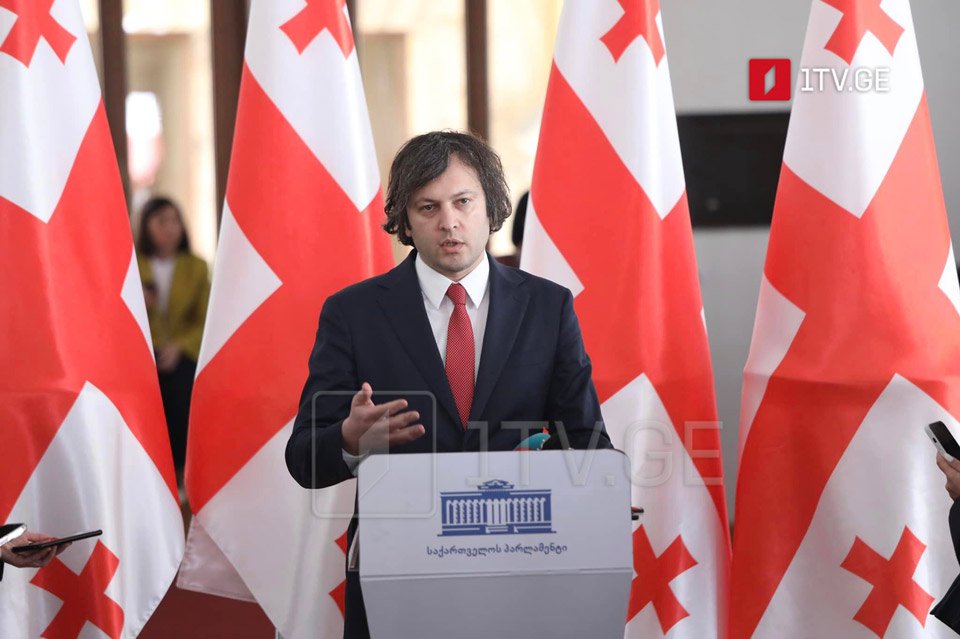 GD Chair: SSG statement to be extremely concerning
Irakli Kobakhidze, the ruling Georgian Dream (GD) party chair, assessed the September 18 statement of the State Security Service of Georgia (SSG) as "extremely concerning" and called for caution to avoid and prevent provocations.
Kobakhidze said the government knew about the "revolutionary plans" of the radical opposition.
"However, the form and content of those plans are extremely worrying. The plan includes serious provocations threatening people's lives – explosions, the use of weapons, and so on. Of course, maximum caution is required to avoid such provocations and scenarios," he said.
The GD Chair accused the opposition of "not wanting Georgia to receive EU candidate status," but said the opposition was weak, though this "weakness sometimes was more disturbing."
"The weakness of the opposition guarantees nothing. On the contrary, risks may even increase at such times. Therefore, there are risks. Attention cannot be relaxed even for a second," Kobakhidze said.
The State Security Service of Georgia (SSG) reported on September 18 that a particular group in Georgia and outside the country plotted destabilization and civil disorder in Georgia for October-December to change the current government violently.
The SSG warned the society that this period coincides with the publishment of the interim report on Georgia by the European Commission on candidate status. According to the SSG, the coup d'état plot will be based on an allegedly negative conclusion that would generate public discontent.