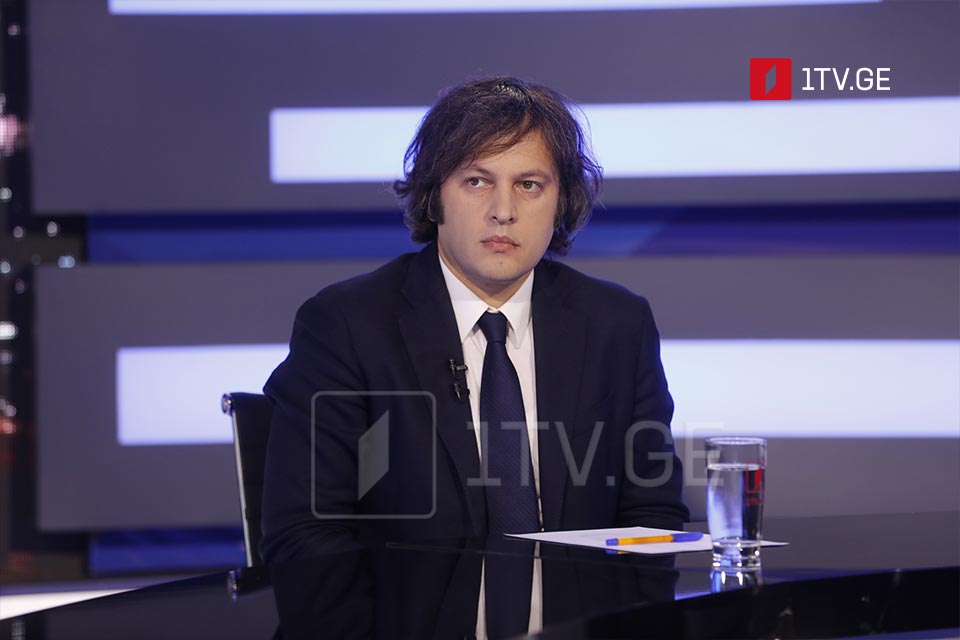 GD Chair: Campaigns over candidate status target at polarization deepening
The ruling Georgian Dream party chair, Irakli Kobakhidze, believes the EU candidate status should have been the grounds for unification in Georgia; however, it turned out to be used to deepen polarization.
In the Tavisupali Khedva (Free Vision) program of the GPB's First Channel, Irakli Kobakhidze said that if not the topic, the level of polarization would be lower.
According to the GD Chair, the campaigns linked to the attempts to delegitimize the government are "built on the candidate status topic, which is regrettable."
"This topic turned into a tool to flare up the so-called polarization in our country, which is actually called radicalization. It is not polarization. I think polarization is an invented term. In fact, what is called polarization is actually radicalization, and this is what the radical opposition is trying to do," he said.