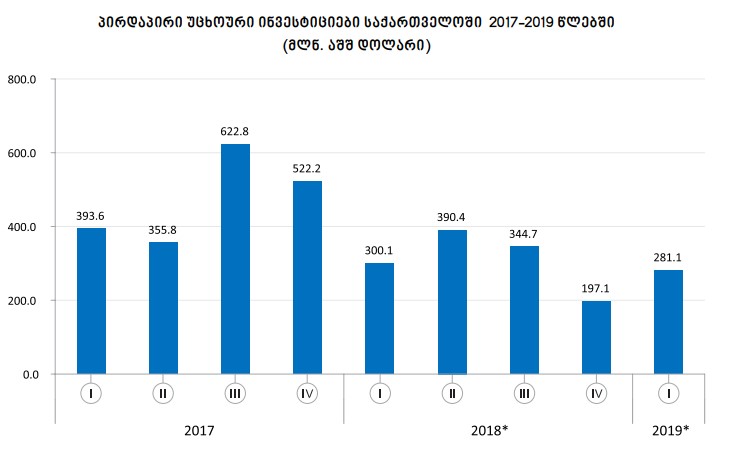 Foreign direct investments decreased by 6.3 percent  in Georgia
According to preliminary data of the National Statistics Office of Georgia, Foreign direct investments (FDI) in Georgia amounted to USD 281.1 million in Q1 2019 (preliminary data), down 6.3 percent from the preliminary data of Q1 2018.
The main reasons for decreasing the FDI included completion of a pipeline project and transferring of ownership in some companies from non-resident to a resident units.
According to Geostat, the shares of FDI by major foreign direct investor countries were distributed as follows: the Ireland (47.4 percent), the United Kingdom (15.1 percent) and the United States (8.0 percent).
The share of FDI by three major economic sectors reached 75.1 percent in Q1 2019. The largest share of FDI was registered in the other community, social and personal service activities sector, reaching USD 139.8 million in Q1 2019, the financial sector was the second with USD 42.7 million, followed by the transports sector with USD 28.6 million.