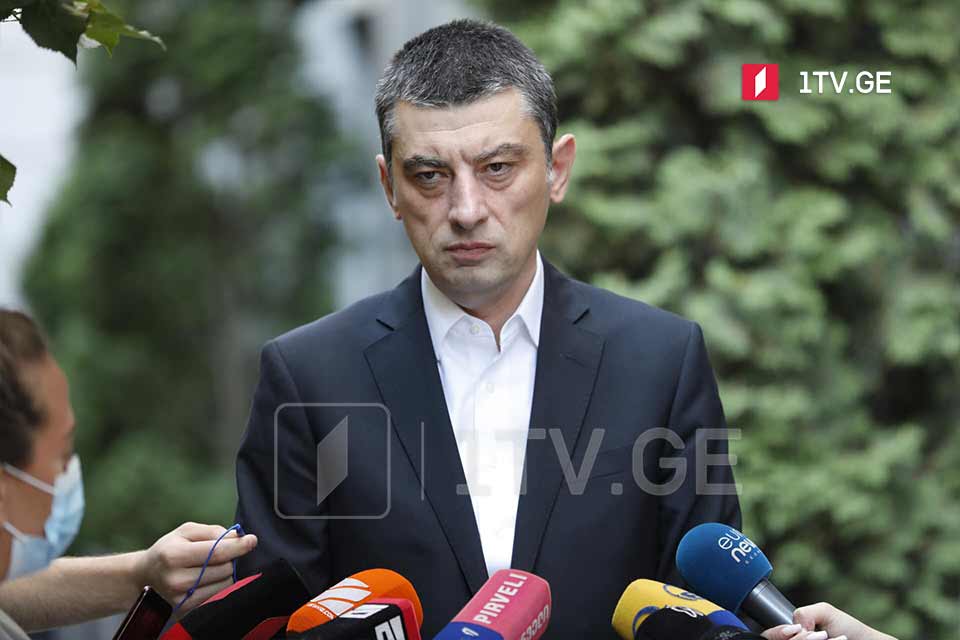 For Georgia Leader believes early elections to be held no matter whether GD overcomes 43 per cent barrier
Holding early elections depends on the development of political processes rather than signing or not signing any specific agreement, said Giorgi Gakharia, leader of the For Georgia party, at the regional office opening in Rustavi.
Gakharia deemed the current government as having no sufficient legitimacy to respond to the facing challenges.
"It does not matter whether GD overcomes 43 per cent barrier or not, early elections will be held whatsoever. The logic of the political process, citizens' expectations define elections, not the willingness of those, who vow that no elections be held before 2024," Giorgi Gakharia stated.
According to Gakharia, such a high level of polarization is unacceptable amid the regional processes, coronavirus pandemic challenges, which become a national security issue.
Gakharia believes the government, opposition, international partners, mediators, civil sector, citizens should do their best to reduce polarization. Radicalism, including on the part of the high-ranking officials, will harm the country, he said.
For Georgia party leader also touched upon the worsened epidemiological situation. Gakharia said it obliges everybody to show responsibility and observe elementary rules.
"We have no time to find out who to blame. It is time for everyone to follow the basic rules to protect their family members, the elderly, children. It is not correct to attack the government or probe into who, when and what mistake they committed. We can do this a little later, when we overcome this severe epidemiological crisis," Gakharia claimed.