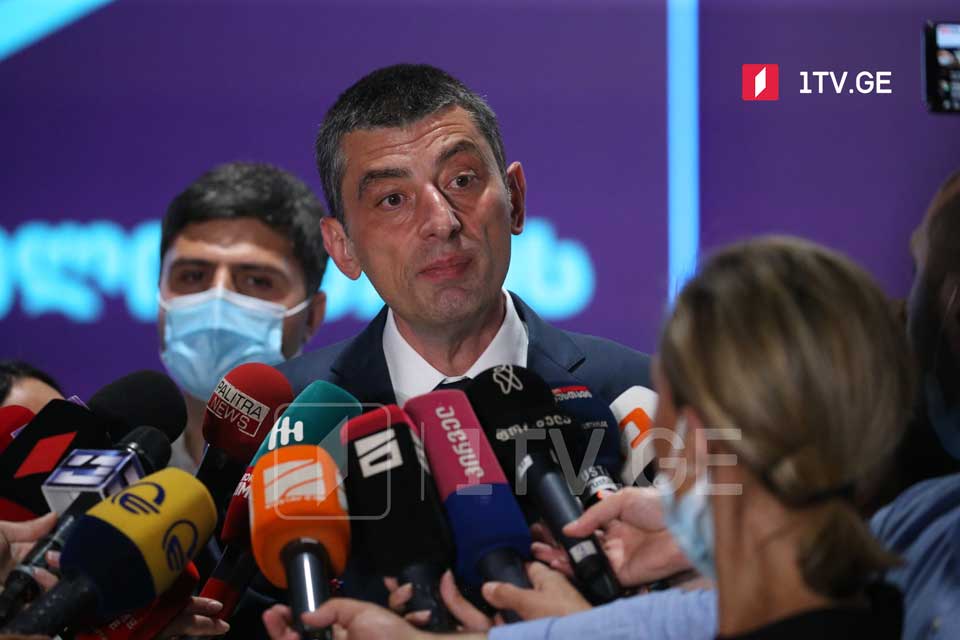 For Georgia Chairman: I have never been anyone's project
"I have never been anyone's project, and I will not be anyone's project in the future," former Prime Minister and chairman of the For Georgia party, Giorgi Gakharia, said.
Reporters asked Gakharia whether he was a project of former Prime Minister Bidzina Ivanishvili.
According to Gakharia, he had no communication with Bidzina Ivanishvili. He said the party aimed to gain maximum support of voters in the elections.
"The goal of any political party is to participate in the elections and gain maximum support. This will be our goal," Gakharia said.
The founding conference of For Georgia political party was held at ExpoGeorgia fairgrounds in Tbilisi earlier on Saturday. It hosted about 400 guests, party members and their supporters. For Georgia party Chairman Giorgi Gakharia addressed the gathered audience.
Former PM Giorgi Gakharia resigned on February 18. He said he did not intend to quit politics.