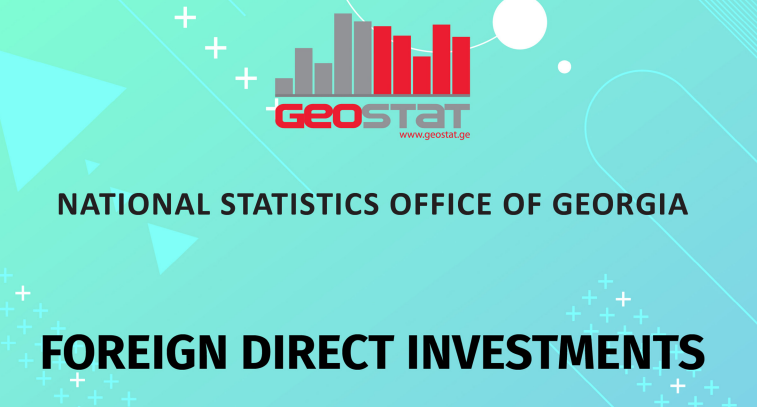 FDI in Georgia totalled $1 241.8 million in 2021, GeoStat says
Foreign direct investments (FDI) in Georgia amounted to USD 1 241.8 million in 2021 (adjusted data) up 2.1 times from 2020 and up 7.7 percent from the preliminary data of 2021, National Statistics Office of Georgia (GeoStat) has said.
Geostat adjusted the volume of FDI in Georgia from 2017 as well. Consequently, the table below shows updated dynamics and main reasons for the corresponding changes: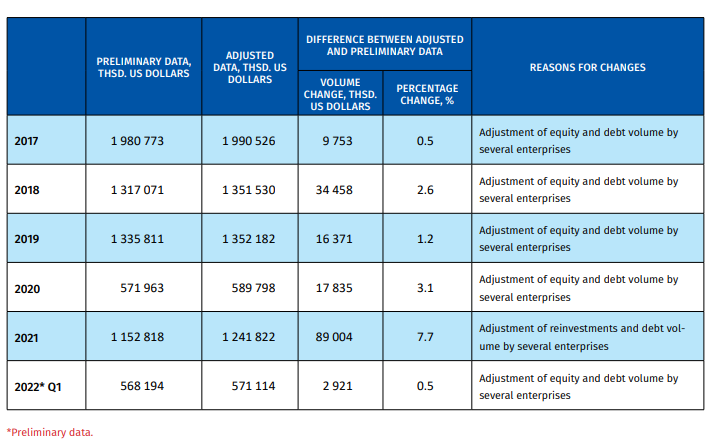 Share of the two largest investor countries in the total volume of foreign direct investments reached 59.7 percent in 2021 according to adjusted data. Major foreign direct investor countries allocated as follows: United Kingdom 48.6 percent (USD 603.6 million), Netherlands 11.1 percent (USD 138.3 million) and Turkey 8.1 percent (USD 100.0 million), the agency noted.