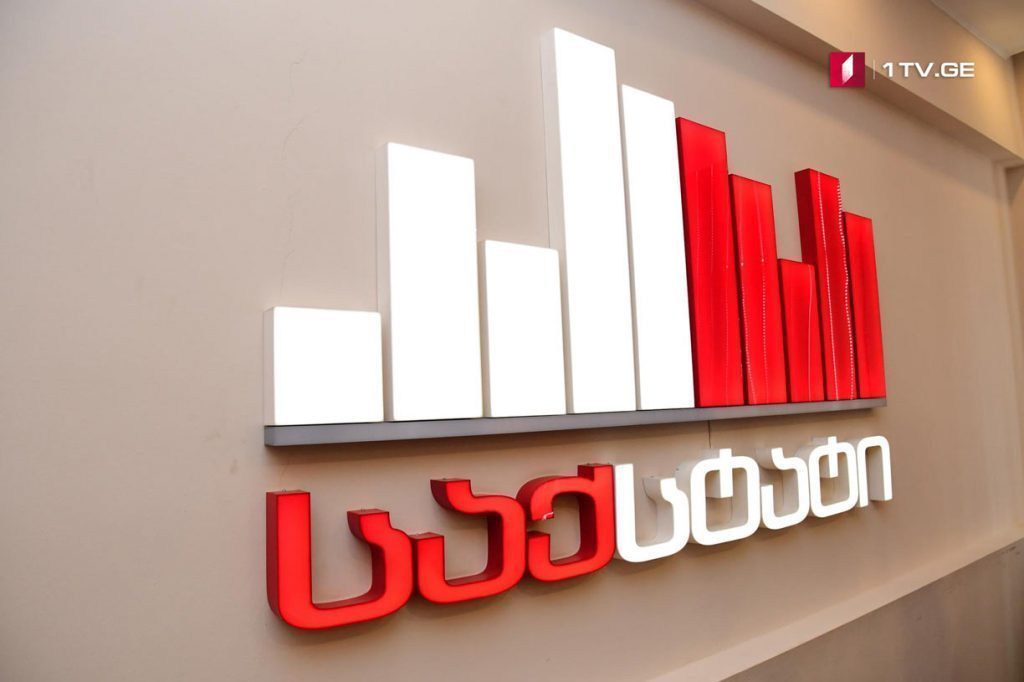 FDI in Georgia shrinks by 23.6 % in Q3 2020
Foreign direct investments (FDI) in Georgia amounted to USD 302.6 million in Q3 2020, shrank by 23.6 % from the adjusted data of Q3 2019, and increased by 25.2 % from the preliminary data of Q2 2020, National Statistics Office of Georgia (GeoStat) announced on Wednesday.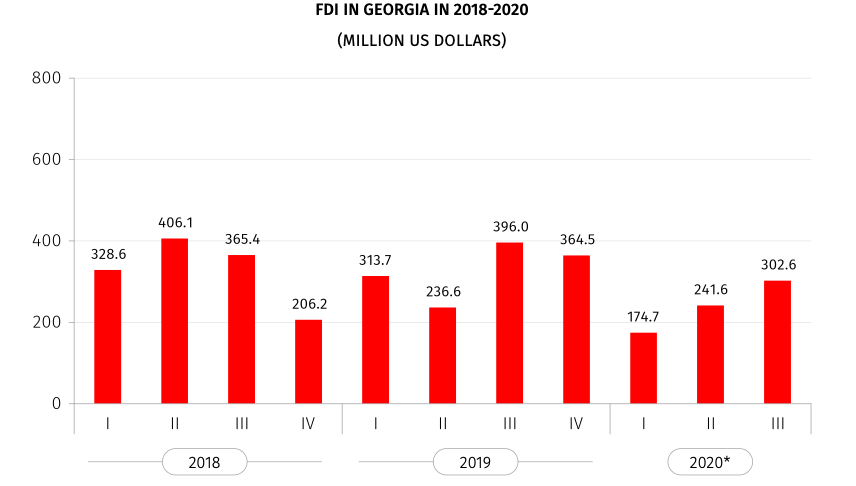 The three major foreign direct investor countries are the United Kingdom with USD 117.7 million, Netherlands with USD 79.3 million, and the United States with USD 24.2 million, noted GeoStat.
The largest share of FDI was registered in the financial sector, reaching USD 128.3 million in Q3 2020, followed by the energy sector with USD 37.1 million, and the manufacturing sector with USD 36.6 million.
The decline of FDI figures in Q3 2020 was mainly driven by a decrease in hotels and restaurants (by USD 28 million), transport (by USD 21 million), and real estate (by USD 16 million) sectors, stated GeoStat.
Foreign Direct Investments
Preliminary results for III quarter 2020 ??
✅302.6 million US Dollars
Major Economic Sectors
?Financial Sector
?Energy Sector
?Manufacturing
?Mining
?Real Estate
??https://t.co/PoWewXBvsM pic.twitter.com/uzEDrEOmyp

— Geostat (@Geostat100) December 9, 2020