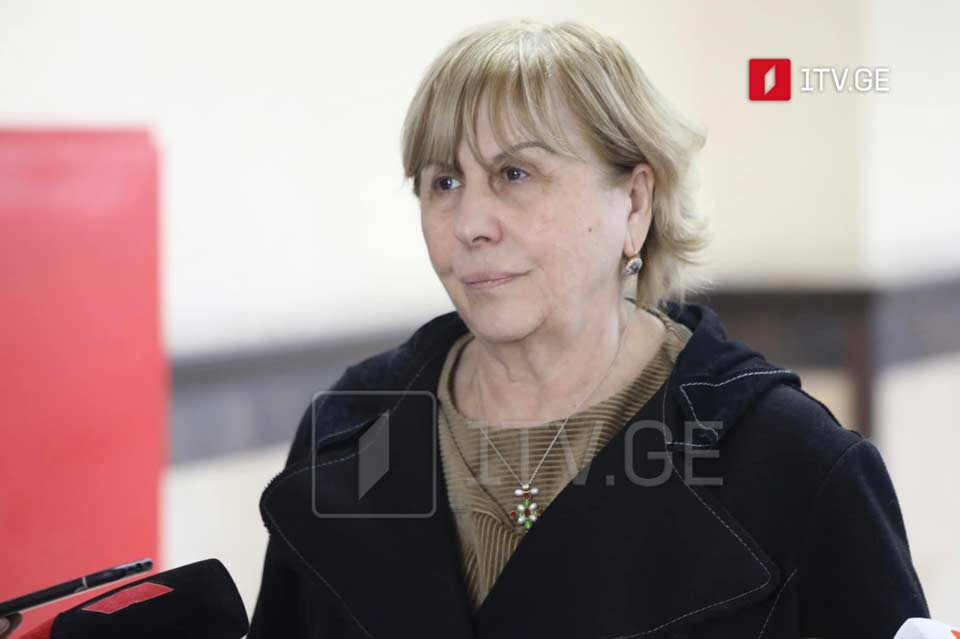 Ex-president' mother says Georgian national not meant in Der Spiegel interview
Jailed ex-president Mikheil Saakashvili's mother Giuli Alasania said that her son did not mean a Georgian national in an interview with Der Spiegel news magazine.
Alasania echoed the passage where Saakashvili told Der Spiegel that he did not rule out participation of  Russian intelligence agents in plotting his return to Georgia in October of 2021.
According to Giuli Alasania, her son was repeatedly warned in Ukraine to return to Georgia till October and this was the "Kremlin's special operation."
"There is much speculation in the society, whom Saakashvili meant in the interview. He did not mean any Georgian national. This has to do with Ukraine and the widely used popular term in Russia — informational-psychological special operation.
In my son's case, he was approached at any place, be it the airport, or a café, a street warning him that he had to travel to Georgia by October.  Why? Because a special operation was planned in Ukraine and he did not have to be with President Zelensky.
This was the task. The Kremlin reached the target now he has been locked up here for a year and four months and is actually being killed. This is a special operation of the Kremlin, which, unfortunately, is carried out by the hands of the Georgian authorities. It is not about anyone in particular," Alasania explained.