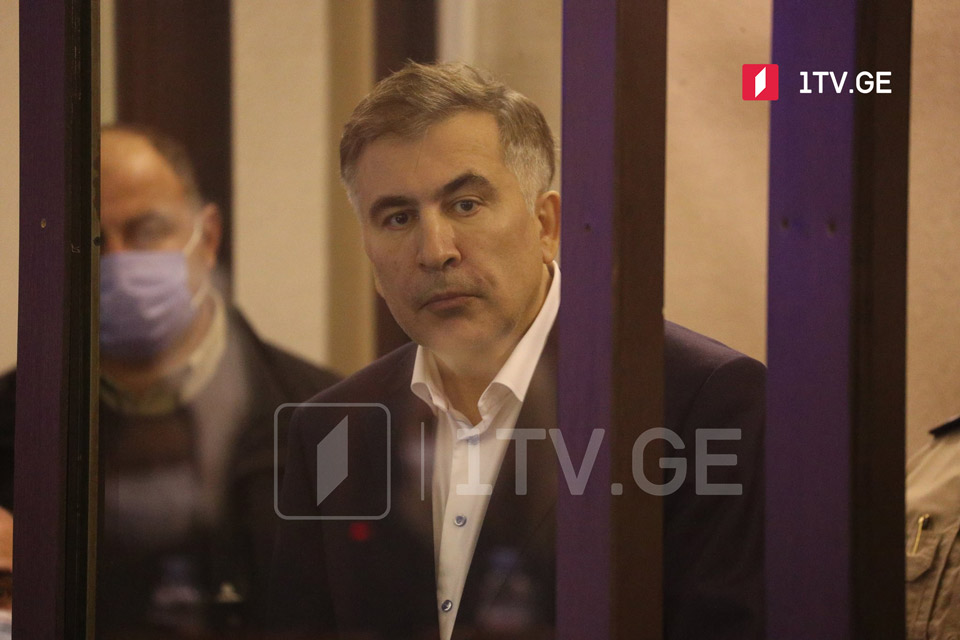 Ex-president extends ultimatum until end of January, lawyer says
Jailed ex-president Mikheil Saakashvili extended the ultimatum of applying to the extreme forms of protest until the end of January, said lawyer Shota Tutberidze.
"Mikheil Saakashvili's position is that if his demands are not met and adequate medical care is not provided by the end of January, he will resort to extreme forms of protest. Extreme forms can include inter alia hunger strike, but can also be expressed in other forms. In his view, in this situation, this condition is more acceptable and effective in achieving the goal," Shota Tutberidze said.
The lawyer added that he could hardly remember Saakashvili's broken promise. He expressed hope that Georgian people would take the ex-president's every statement or opinion very seriously.