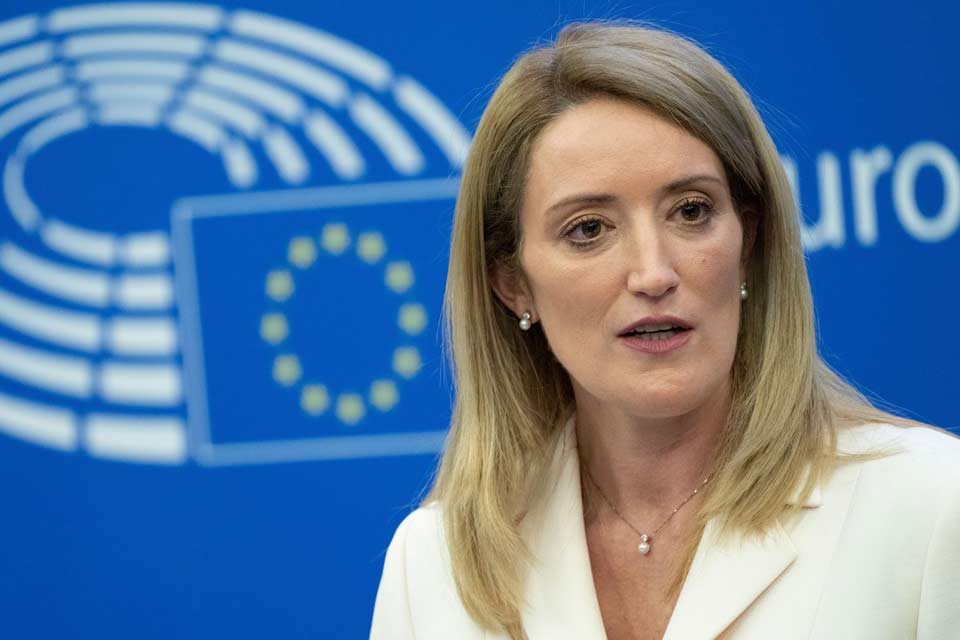 EP welcomes applications from Georgia, Moldova, Ukraine, President Metsola says
European Parliament has always welcomed any country that looks to Europe as its home, President of the European Parliament Roberta Metsola said at a news conference with NATO Secretary-General on Thursday.
As she noted, the European Parliament was the institution that welcomed the applications from Georgia, Moldova and Ukraine.
"We understand the difficulties, challenges, and threats that those countries are under. We have invited President Maia Sandu to address the European Parliament in a forthcoming plenary session, and she has accepted that invitation. We are also in constant contact with our Georgian partners, also representatives of the Georgian parliament to make sure that when that step happens, we are ready to make our commitment, and this parliament has never shied away from it," Roberta Metsola said.