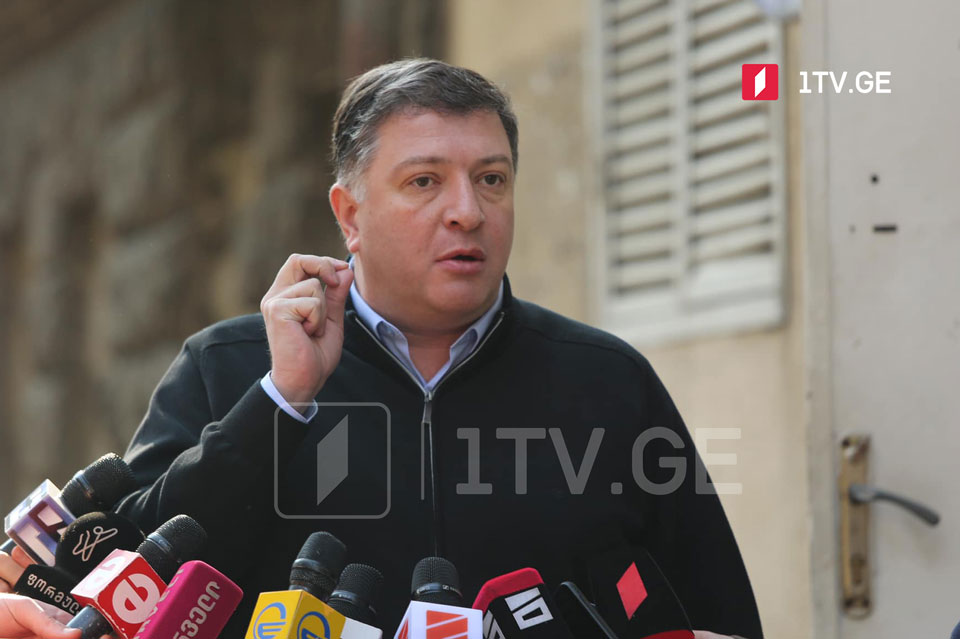 European Georgia: PM's participation to affect negotiation outcome 
The opposition vows it would not let the Georgian Dream "disrupt talks with any fictitious excuse that should ease the crises."
"We consider Charles Michel's six-point plan as a plan for a peaceful transfer of power," European Georgia leader Gigi Ugulava told reporters on Monday.
Ugulava calls on the ruling Georgian Dream party to choose not Georgian Prime Minister Irakli Garibashvili but other GD members for the next round of talks between the government and the opposition.
"We believe Garibashvili's participation will damage the negotiation outcome and impede crises resolution," Ugulava added.
The opposition parties demand the resignation of Georgian Prime Minister Irakli Garibashvili following the TV Pirveli story about the conversation between Georgian PM, Head of Special State Protection Service of Georgia, Anzor Chubinidze, and Bera Ivanishvili. The opposition believes the conversation contains signs of a serious organized crime.