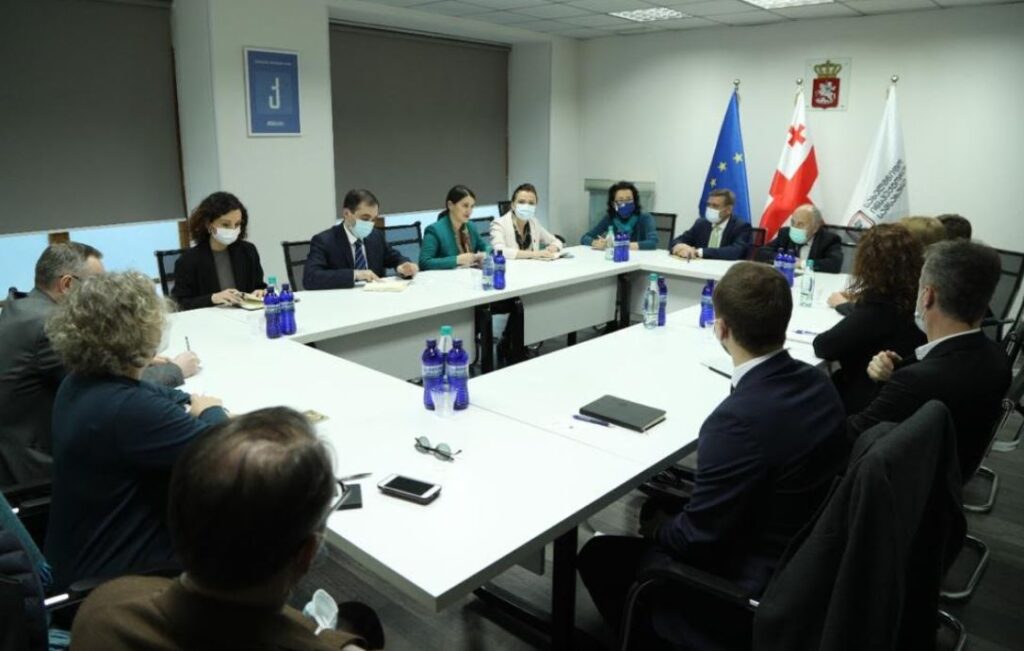 EU delegation Head says abolition of State Inspector's Service bears high risks for Georgia's democracy
Acting Head of the EU Delegation to Georgia Asuncion Sanchez Ruiz has said that "a law that will lead to the abolition of the current State Inspector's Service bears high risks for Georgia's democracy."
Seven majoritarian MPs tabled a bill aiming to replace the State Inspector's Service with Special Investigation and Personal Data Protection services.
Ruiz noted that "such changes should be done in an open and transparent process, with a meaningful, broad debate, including civil society and the State Inspector´s Service itself."
"The State Inspector's Service is Georgia's independent mechanism for investigating ill-treatment and abuse of power committed by law enforcement officials and is thus a key institution for a well-functioning democracy and for the protection of human rights. The European Union was engaged in the creation of this Service and has invested substantial financial and human resources in its development. We are, therefore, very disappointed to see these actions, and regret the fact that it has not proved possible for EU representatives to engage with the Parliament on this matter," stated the acting Head of the EU Delegation to Georgia," Ruiz stressed.
According to her, in addition, the Georgian Parliament has initiated, in an expedited procedure, amendments to the Law on Common Courts related to the functioning of the High Council of Justice. As Sánchez Ruiz notes, the timing and hasty handling of these draft amendments raise further serious concerns regarding the authorities' commitment to genuine justice reform to rebuild trust in an independent and accountable judiciary.
"The trust in and independence of key state institutions are essential for democracy and human rights, and integral to the proper implementation of the EU-Georgia Association Agreement and to advancing Georgia's European aspirations," she stated.
State Inspector Londa Toloraia held a meeting with ambassadors on Tuesday. She said that "this 'reform' is to punish the service for lawful and impartial decisions. Sending all the employees home is a very bad message for all public servants."