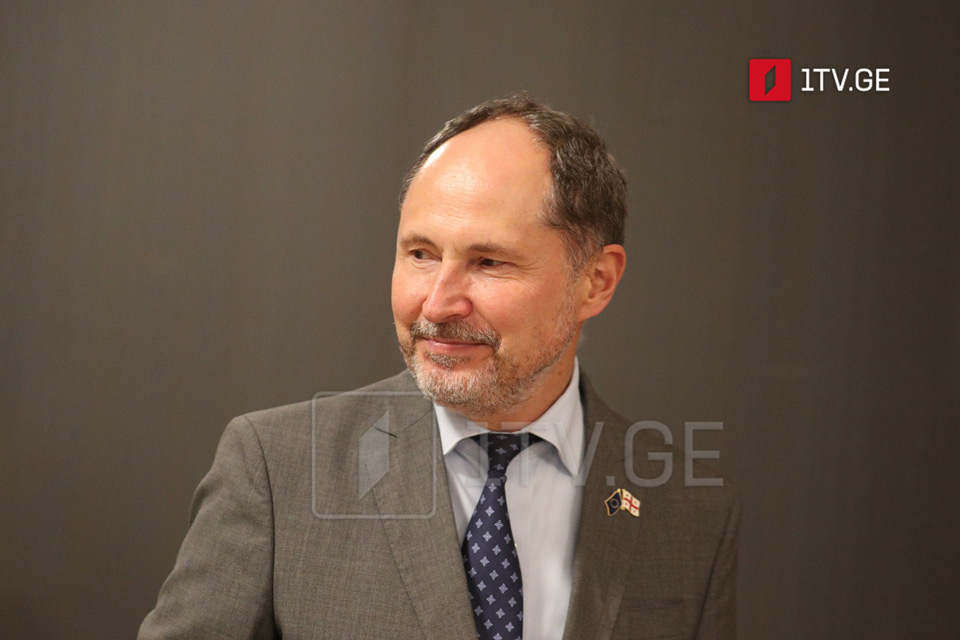 EU Ambassador says work on 12 priorities continues
EU Ambassador to Georgia, Pawel Herczynski on Wednesday said that he could see progress on some of the EU-proposed 12 priorities while work on others continued.
"The work on the 12 priorities continues. On many priorities progress has been made, on other priorities, we are still waiting for some decisions, for instance on the selection of a Public Defender. On other priorities, I know that the work in the parliament is stopped at this moment because international standards setters like the Venice Commission and ODIHR have been approached for an opinion. And I know that once this opinion is ready, the work should resume. So, this is still a working process," Herczynski told the media.
EU Ambassador added the EU delegation is monitoring the work on 12 priorities very closely, adding the progress will be assessed first by the European Commission by the end of the year, and then a decision will be made by the leaders of 27 member states on how to proceed further with Georgia's integration aspirations.
EU Ambassador underlined that it was the responsibility of Georgians to fulfil the recommendations given to the country last year.
"I sincerely hope that significant progress will be made on all of them so that the opinion of the Commission is favourable and the decision of 27 EU member states at the end of this year is in favour of Georgia," he said.