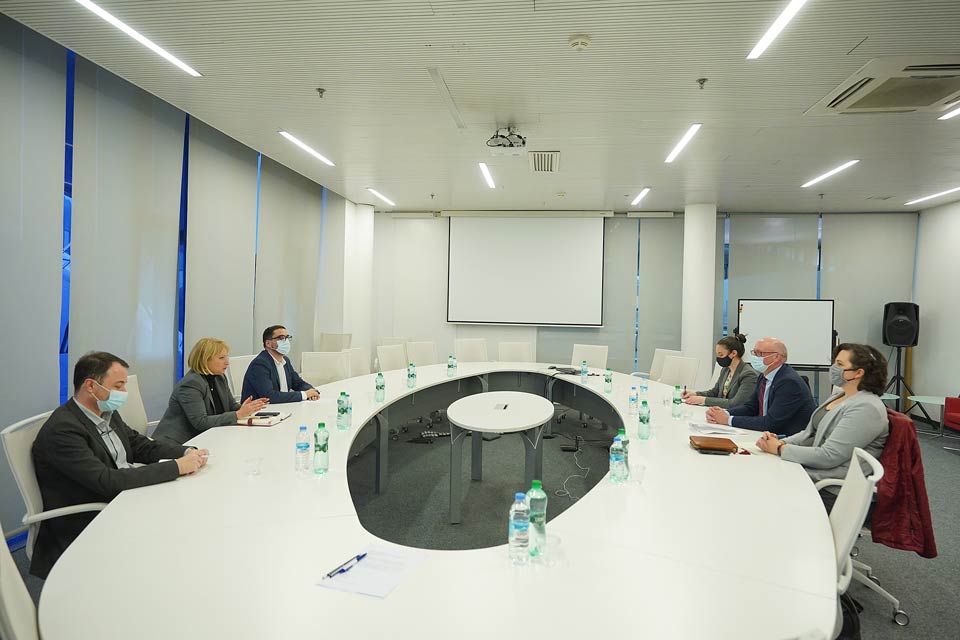 Economy Minister, USAID/Georgia Mission Director discuss energy security issues
Georgian Economy Minister Natia Turnava and Mission Director of USAID/Georgia, Peter Wiebler, discussed USAID-backed priority areas in Georgia on Wednesday.
Natia Turnava believes the country should further develop its energy resources to be more energy independent.
"The meeting highlighted that the United States and the European Union are interested in Georgia to be strong energy performer," Turnava said.
Peter Wiebler vowed that USAID would continue to support Georgia's energy security.
"Energy security refers to Georgia's natural, renewable energy sources. We discussed the ways how to make investments in energy security. That includes the development of renewable energy sources, including hydropower, thermal, solar, and wind energy," Wiebler noted.