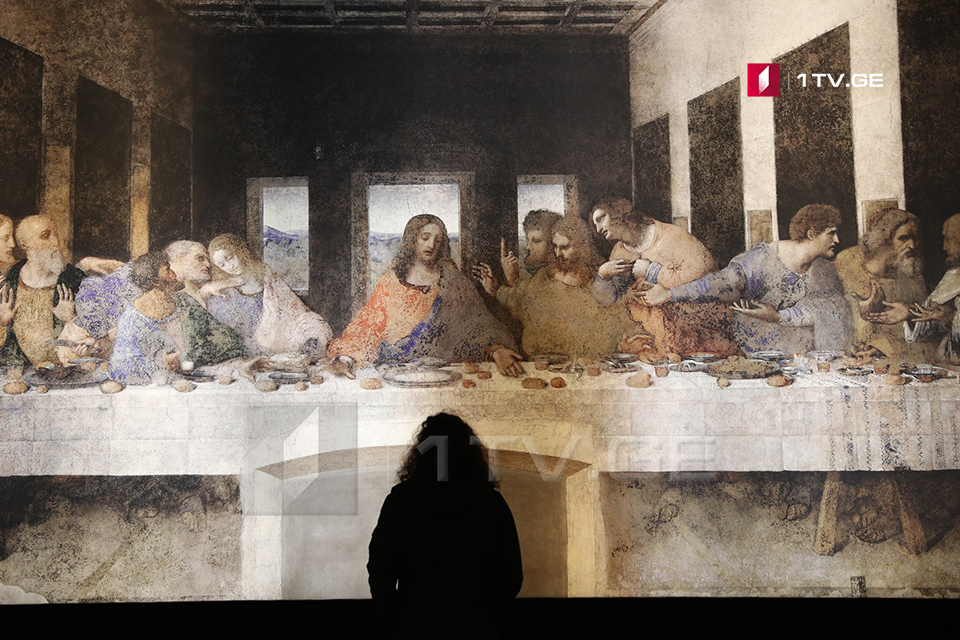 Digital Reproduction of Leonardo da Vinci's works at National Museum - Photo Story
The National Museum of Georgia has joined the cycle of activities dedicated to the 500th anniversary of the death of Leonardo da Vinci and presents the multimedia educational project "Leonardo – Opera Omnia."
Visitors of the museum have the opportunity to see the 17 Leonardo da Vinci's works in digital reproduction. The exposition will be on at the museum till March 29 and will then continue touring in different countries of the world.
The exhibition of Leonardo da Vinci's works is the project of Rai.Com and is the analog of multimedia exposition of Caravaggio's works exhibited in Tbilisi in 2017.
The exhibition cycle represents the result of cooperation among Italian Foreign Ministry, Georgian Ministry of Education, Science, Culture and Sports, Tbilisi City Hall and National Museum.