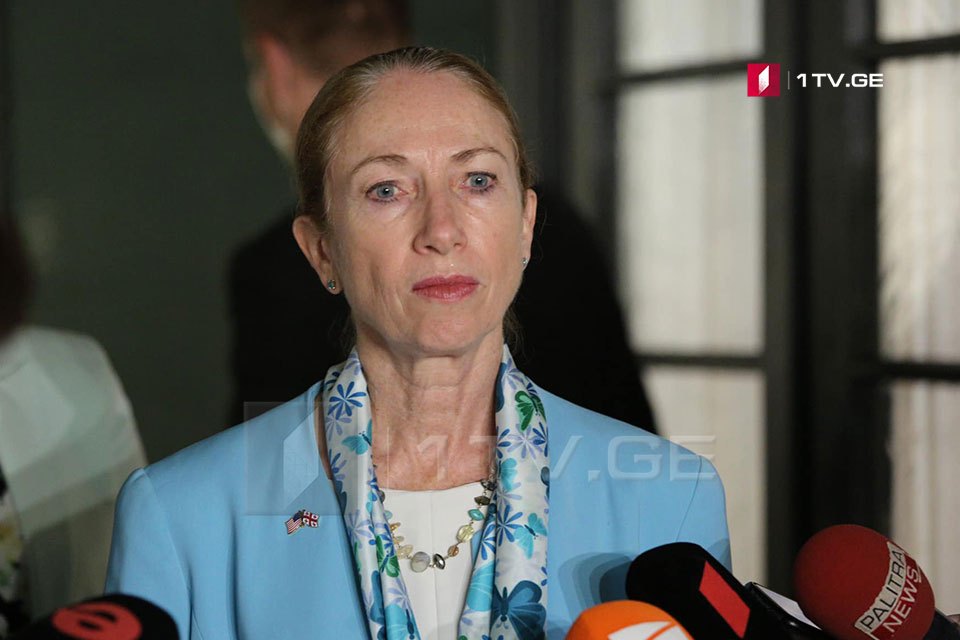 Developments at ABL to be unacceptable, US Ambassador says
US Ambassador to Georgia Kelly Degnan said that what is happening at the Administrative Boundary Line (ABL) is unacceptable. According to Degnan, harassment of Georgian citizens would stop as soon Russia begins to fulfil its internationally taken commitments as per the 2008 truce agreement.
"This is unacceptable. It is a kind of pressure and harassment that simply has to stop. It needs to stop and will stop as soon as Russia complies with its obligations under the 2008 agreement to withdraw its forces.
It is a very simple step that Russia needs to take. And that is what everyone is waiting to see in terms of ending this kind of harassment, continued harassment of Georgian citizens and promoting any kind of better atmosphere for discussions. So, let us hope that we will soon see Russia fulfil the obligations it undertook in 2008," Kelly Degnan said.