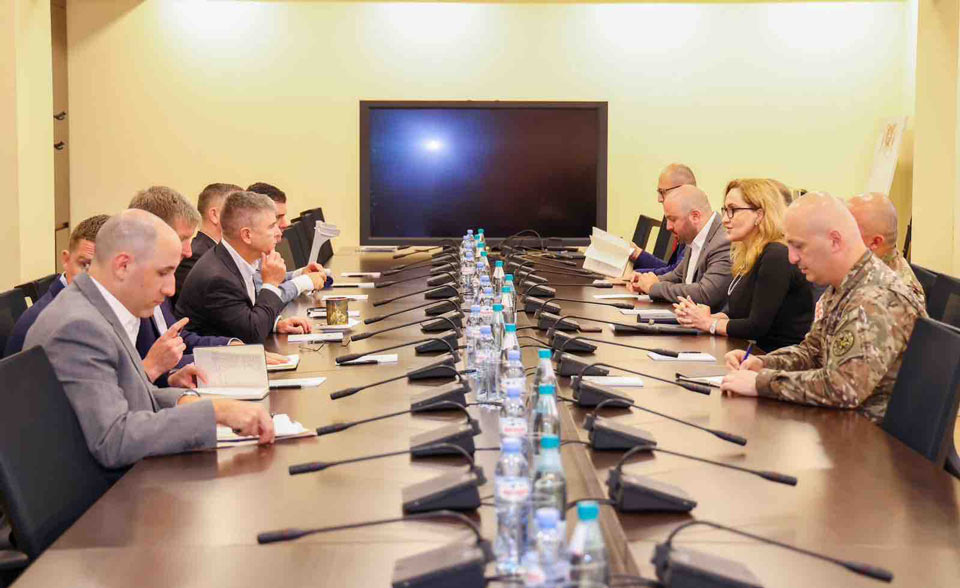 Defense Ministry hosts Commander of US Cyber National Mission Force
First Deputy Minister of Defense Lela Chikovani and Deputy Minister Davit Sujashvili recently hosted Major General William Hartman, Commander of the US Cyber National Mission Force.
Deputy Commanders of the Defense Forces, Major General Joni Tatunashvili, Brigadier General Irakli Chichinadze, and Director of the Cyber Security Bureau Luka Mgeladze, attended the meeting.
The discussion focused on enhancing cyber security measures in response to hybrid threats in the digital era. The United States plays a significant role in strengthening Georgia's cyber defence capabilities.
Davit Sujashvili provided an overview of ongoing and planned cyber reforms within the Ministry, emphasizing partner involvement.
Concluding the meeting, the First Deputy Minister expressed gratitude to the American side for their support and commitment to enhancing the capabilities of the Cyber Security Bureau in line with NATO standards.