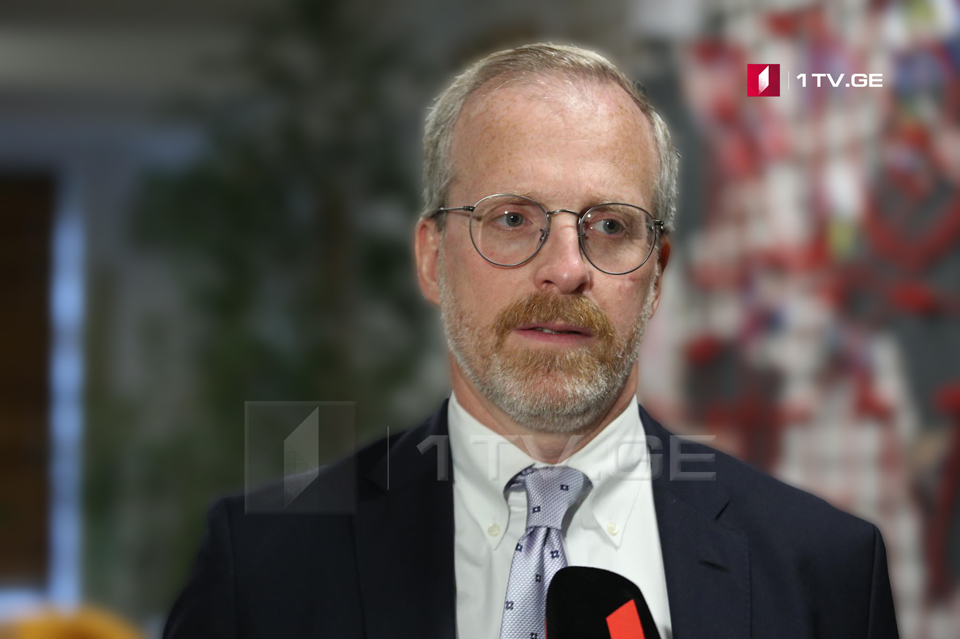 David Kramer hopes Georgian gov't able to fulfil EC points
A two-day international conference named Glory to Ukraine has kicked off in Georgia's capital Tbilisi, gathering former US diplomats, regional experts, civic activists, and business representatives.
David Kramer, Managing Director for Global Policy at the George W. Bush Institute, said the visit to Tbilisi aims to show support for Ukraine and Georgia.
"This year is particularly important because we want to express solidarity with Ukraine. Georgia, of course, has a lot in common with Ukraine. Georgia was invaded in 2008, and its territories are still occupied by Russian forces, but right now there is a very hot war going on in Ukraine.
We also want to show support for Georgia. Georgia has been going through some difficult times. The US is one of Georgia's best friends and allies, and so we want to be here to show support for the country because we think a successful Georgia is, of course, Georgia's interest but also in the interest of the rest of Europe and the US," he went on.
Asked about the European Council recommendations for Georgia, Kramer said, all 12 points are important. "They all need to be addressed."
"Clearly, the people of Georgia expressed their support for joining the EU and they want candidate status. I hope the government is able to fulfil those conditions that EC has identified," he stated.
The 6th conference, hosted by the George W. Bush Institute, the McCain Institute for International Leadership, and the Centre for Economic Policy Research, will focus on Russia's offensive on Ukraine and the West's reaction; geopolitical consequences of military aggression; unrest in the region; the war impact on the future of Europe and Russia's next moves.
The conference aims for Georgia to keep its priority place in the world and transatlantic agenda, to promote democratic progress and Euro-Atlantic aspirations.