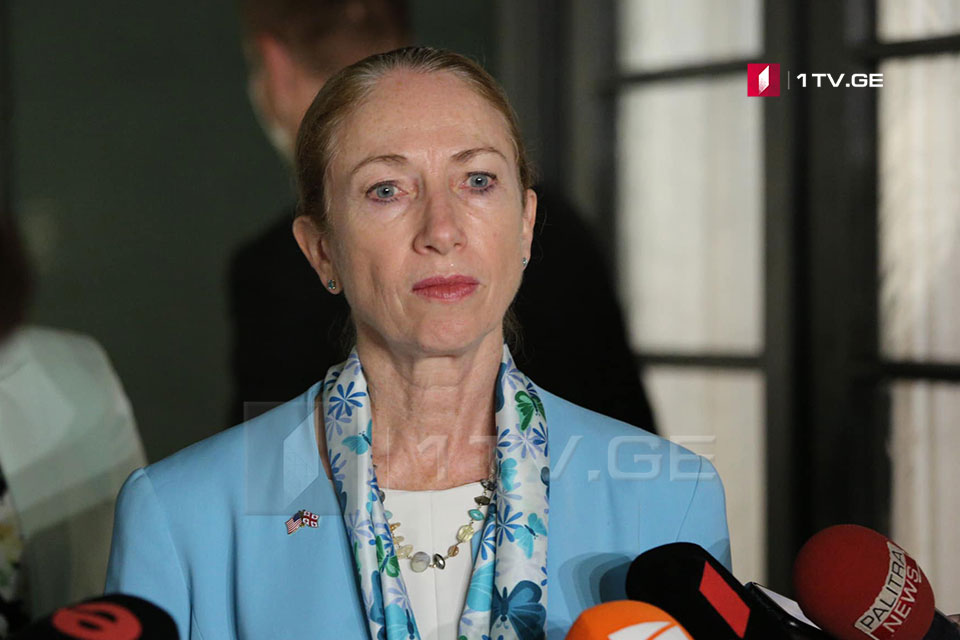 US Ambassador says David Kramer cares much about Georgia
US Ambassador to Georgia Kelly Degnan refrained from commenting on the statement made by David Kramer, executive director of the George W. Bush Institute, who formerly served as the United States Assistant Secretary of State for Democracy, Human Rights, and Labor.
However, Degnan said David Kramer cared much about Georgia, the country's success, security and development.
"Mr Kramer is a private citizen. He is well-respected in academic circles. He is someone who knows Georgia well and cares much about Georgia's future. So, I don't want to comment on his statement but, of course, he is someone who follows what's going on in Georgia closely and cares deeply about Georgia's success, security, development and prosperity," said the Ambassador.
Journalists requested the Ambassador to remark on David Kramer's statement that "sanctions should be imposed against Bidzina Ivanishvili (GD founder) as well as those who carry out his orders."