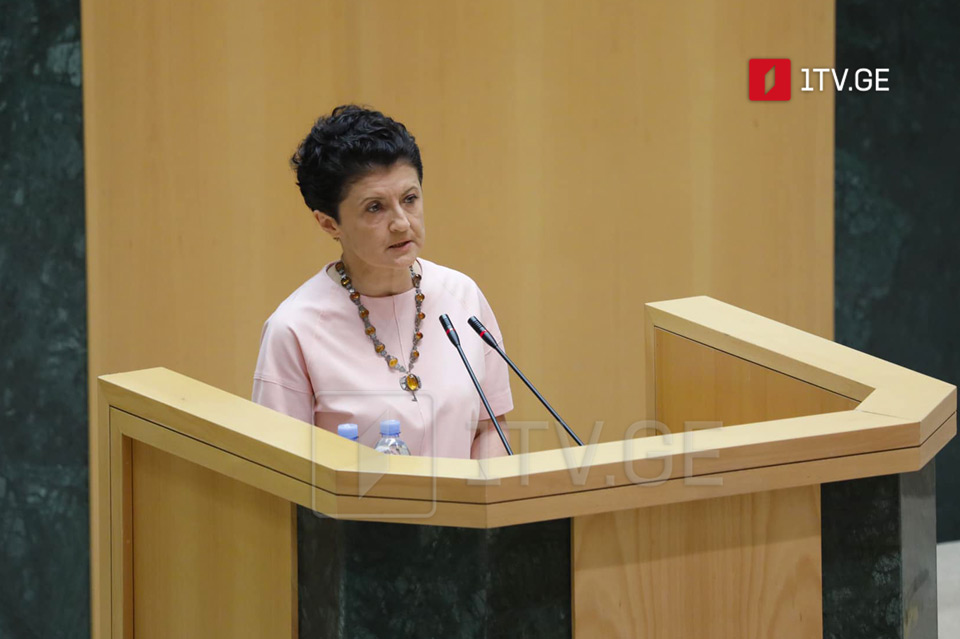 Culture Minister reports to parliament
Tea Tsulukiani, Georgia's Minister of Culture, Sports, and Youth Affairs, delivered a report to parliament in the format of a Ministerial Hour.
Here are the main takeaways: Concerning emergency repairs to cultural monuments, she stated that the Ikalto Academy was in critical condition and that a tender for its restoration will be launched in October.
The Minister urged she was open to recognising complete responsibility for any actions taken in the Gelati Monastery complex. She stated, "in reality, our team has been working for many years to eliminate the repercussions that led Gelati to its current position."
In terms of future projects, Tea Tsulukiani stated that the new Sports University facility will be built on the same site by 2025.
Tea Tsulukiani mentioned the firing of museum executives and personnel, saying she would not apologize to them. "We bid farewell to those who worked in the system despite nepotism and ignorance," she explained.
Tsulukiani went on to say that the Ministry has finished inventorying various museums. The findings revealed that 2 640 exhibits are missing.