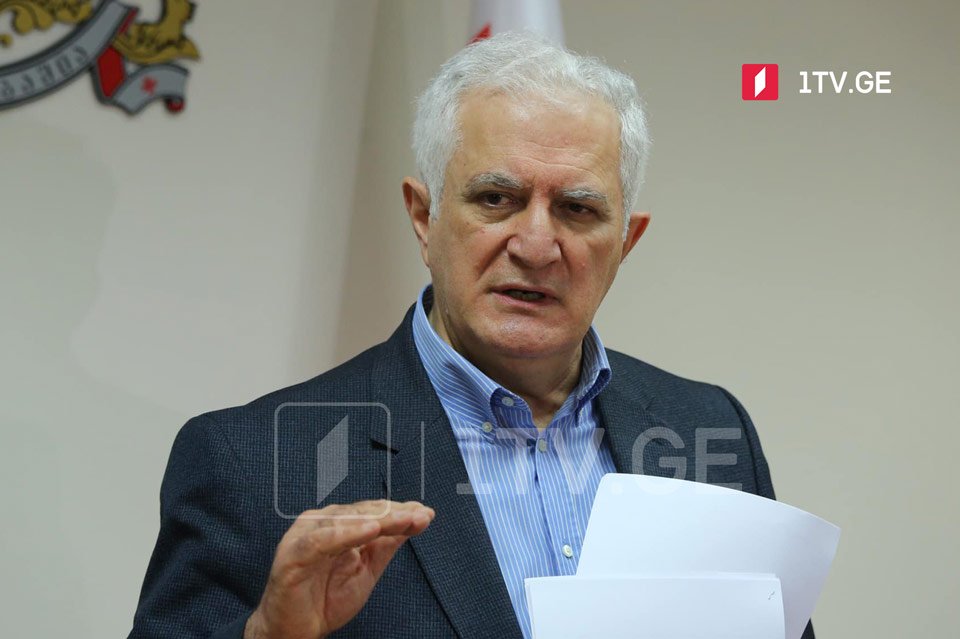 Coordination Council may make tough decisions amid Covid cases surge, NCDC Head says
Deputy Health Minister Tamar Gabunia and NCDC Head Amiran Gamkrelidze today briefed reporters on the current epidemiological situation following the meeting of the Interagency Coordination Council on Coronavirus.
Deputy Minister said the current rate of COVID-19-associated hospitalizations, 12%, is relatively lower than it was in previous coronavirus waves.
Georgian capital Tbilisi and Adjara provide the most unoccupied hospital beds due to high vaccination rates there. Despite the low rate in other parts of the country, Gabunia rules out mandatory vaccination, even theoretically.
Meanwhile, she noted that the number of jabbed teachers, 65%, is not bad, but more than 80% would have been better. Gabunia asserted that the schools manage the infections, allowing them to continue in-person learning. As of today, 150 schools and up to 400 classes switched to distant learning.
Thirty-two per cent of the adult population is jabbed so far, which is not enough, said NCDC Head Amiran Gamkrelidze, adding that NCDC will prepare incentive measures next Tuesday for increasing vaccine uptake.
"Since the Covid-19 projections are not reliable, the Coordination Council may make some tough decisions to prevent the spread of the virus," Gamkrelidze announced.
"The Coordination Council believes the current regulations should tighten far as possible," Gabunia added.
Earlier today, Georgia reported 5,219 coronavirus cases, 2,348 recoveries, and 42 deaths.