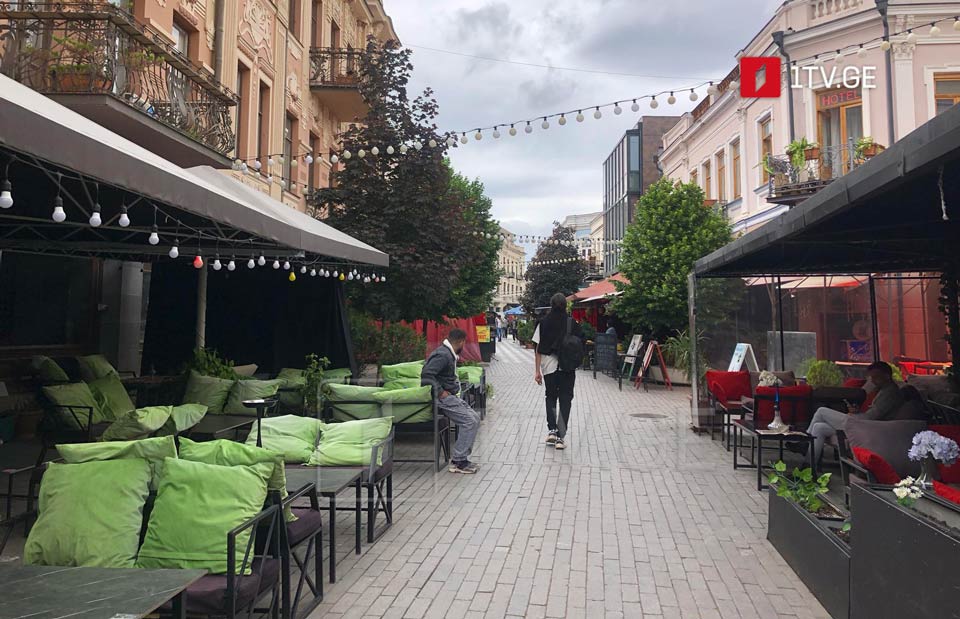 City Hall sets deadline for Aghmashenebeli Avenue cafes' owners to obtain permits
Tbilisi City Hall gives a deadline to the owners of cafes and restaurants located at Aghmashenebeli Avenue until August 24 to obtain permits for the use of outdoor spaces, Tbilisi Mayor Kakha Kaladze said at the municipal government sitting.
Kakha Kaladze explained that during the pandemic, the City Hall did not restrict the owners from arranging tables, chairs, and sofas outside their facilities, and this had full support. However, pedestrians should move freely, and the territory should be accessible for the police, fire-fighting and first medical aid crews.
Tbilisi Mayor called on the Municipal Inspection to act in line with the law after the deadline expiration.
"All this should be regulated; we should act and organize the area because many people express concern. So much money was spent on such a good project, cultural heritage monuments are located here, and the current situation cannot withstand criticism," Kakha Kaladze stated.