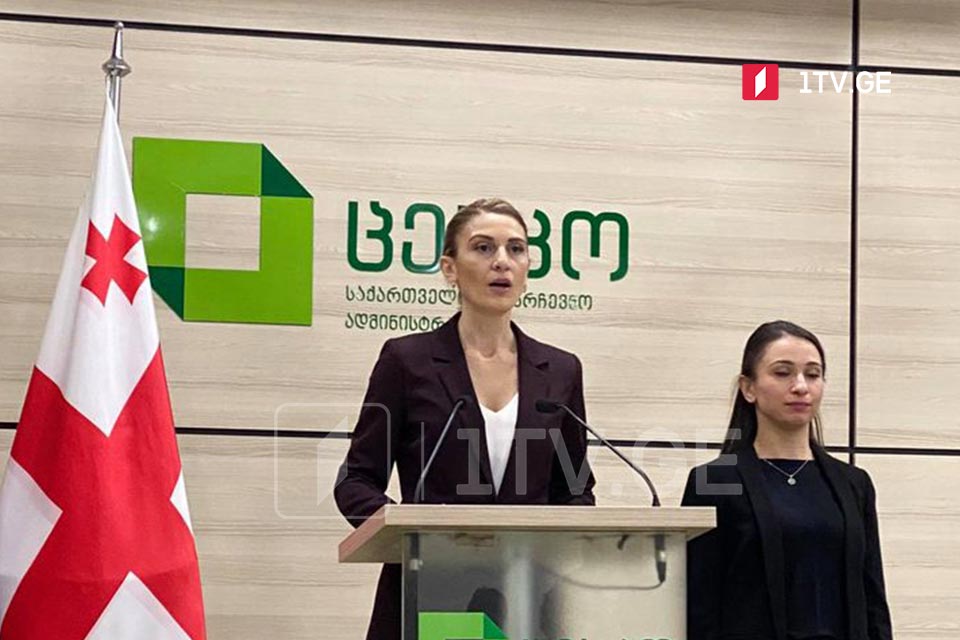 CEC spokesperson: ISFED to submit additional documentation on imbalances
We may suppose that the organization did not take into account amended precinct protocols which are an integral part of the summary protocols of the precinct election commissions, Natia Ioseliani, spokesperson of the Central Election Commission of Georgia, commented speaking about imbalances in protocols reported by ISFED.
The spokesperson notes that the data released by the organization is unclear.
"ISFED published information about the so-called imbalance in protocols on November 1 and then repeated on December 11 when the parallel vote tabulation (PVT) was published. Their data is unclear for the Central Election Commission. It is fundamentally different and substantially diverging from official statistical data on the processed precinct summary protocols. We suppose that the organization did not take into account amended precinct protocols, which are an integral part of PEC summary protocols, and represent a well-adopted legislative mechanism in many elections held. It is noteworthy that the CEC processed data in detail and prepared statistical information based on precinct summary protocols and relevant amended protocols. According to the statistical data, the imbalance which raised questions and refers to the excess of ballots against the number of voters was found in 19 summary protocols, which are 0.52% of the total number of main polling stations opened in Georgia. Accordingly, ISFED should submit additional documentation in order to study and discuss this fact" – Natia Ioseliani said.
On December 11, the International Society for Fair Elections and Democracy (ISFED) reported mismatches of 8% of the polling station protocols as a result of the PVT. At the same time, the watchdog informed on a technical fault identified in the vote calculation formula, when some invalid ballots were counted along with the votes received by the electoral subjects.