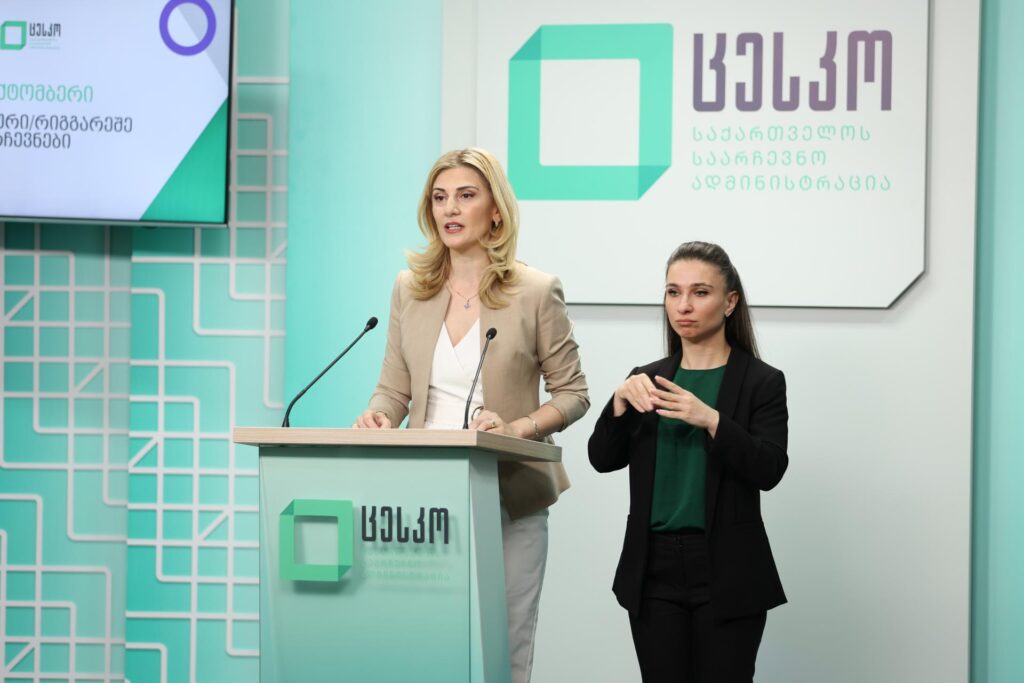 CEC Spokesperson: High voter turnout at by-elections, extraordinary mayoral elections
At 12:00, a total of 14,309 voters, constituting 7.76% of the voters, had cast their ballots at polling stations. This data confirms a notably high voter turnout at this stage, said Natia Ioseliani, the CEC Spokesperson.
She underlined that the voting process at polling stations was proceeding in a peaceful environment.
"We find it important to clarify that we do not endorse the statements made by certain political party representatives in the media, as if the low turnout is observed, citizens boycotting the elections, electronic devices are malfunctioned, and voters find difficulties while voting. We view these statements as deliberate disinformation intended to mislead the public and undermine confidence in the election process.

We would like to emphasize that the representatives of the mentioned political party do not provide any concrete evidence to support their claims. We have mentioned several times, that the modernization of the electoral process with electronic technologies is a common cause and any allegations of manipulation and discrediting of this process driven by party interests is not allowed.

Therefore, we invite all parties involved in the elections to objectively evaluate the ongoing electoral process and refrain from spreading disinformation. We would like to underline that all risks related to the use of electronic technologies in the electoral process are being thoroughly insured, and mechanisms for monitoring and control are in place to prevent any irregularities," stated Natia Ioseliani.
On October 1, voters will elect a majoritarian member of the parliament for Gori-Kaspi and the Mayor of Gurjaani. A total of 133 polling stations are open for by and extraordinary elections.