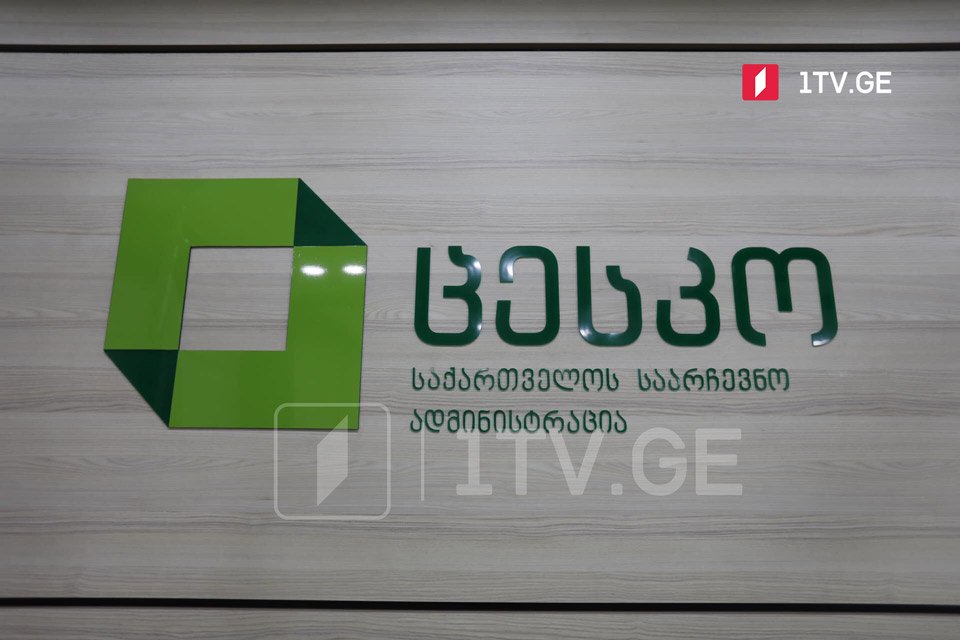 Parliamentary by-elections, extraordinary mayoral elections underway
Parliamentary by-elections and extraordinary mayoral elections are underway. According to the Central Election Commission (CEC), on October 1, voters will elect a majoritarian member of the parliament for Gori-Kaspi and the Mayor of Gurjaani. A total of 133 polling stations will be open for by and extraordinary elections.
Elections using voter verification and vote counting devices will be held in 103 polling stations, and 85.3% of the total number of voters will participate in it.
The CEC noted that the ballot paper would also be different – this time, the voter should not circle the preferred candidate's number but colour the circle in front of the candidate.
Elections in the remaining 30 polling stations will be held according to the existing rules; however, the ballots in these stations will be digitized, uploaded to the appropriate secure platform, and available to all interested parties.
The total number of registered voters is 184,300 in relevant majoritarian electoral districts.
16 international observers and 426 local observers are registered for election observation. 158 media organizations will cover the electoral process. 178 representatives of electoral subjects will observe the elections, as well.
The CEC Contact-Hub 2 51 00 51 and chat will operate during the day; deaf and hearing-impaired voters can receive information through video calls.