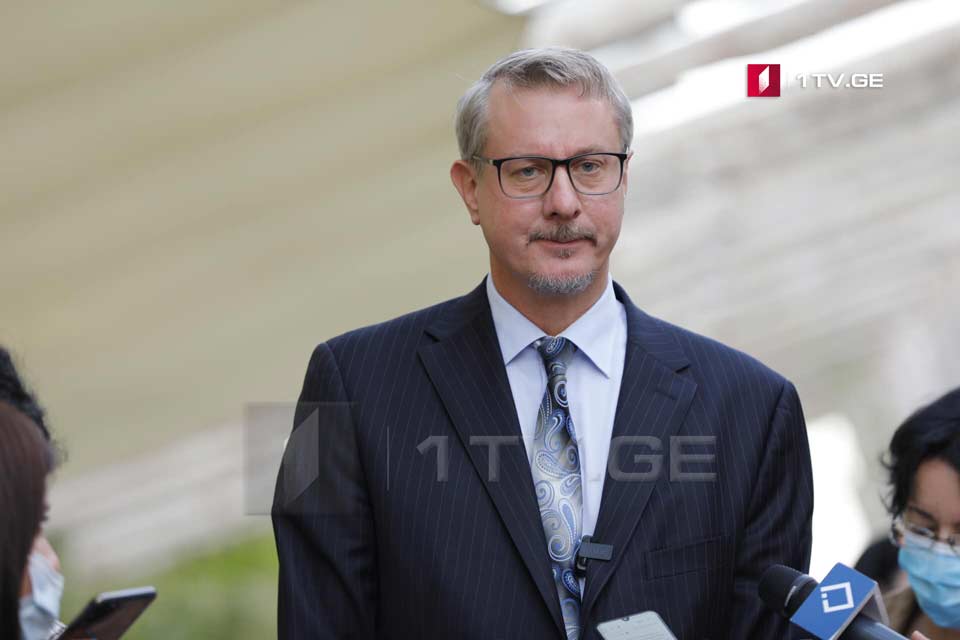 Carl Hartzell hopes all elected members of parliament to take on that role
What we are hoping to do is to find a way forward that will indeed enable all elected members of parliament to take on that role and use their seats in parliament in order to further develop and strengthen democracy in the democratic institutions, EU Ambassador to Georgia Carl Hartzell told journalists before the meeting with opposition parties.
The EU Ambassador expressed his hope that the ongoing discussions will lead further towards a common platform.
We are in about a week from the date when a parliament is about to be convocated, so, time is running short. I'm continuously working with different sides to make sure we can make as much progress and hopefully find a common way out, Harzell said.
As you have seen in the past 24 hours, discussions are ongoing on both sides in trying to define the position that will lead this discussion further towards a common platform. I see real possibilities, I think it is possible to find an agreement that would both address the concerns that many have expressed over past weeks and at the same time make sure that the country can come out stronger out of this crisis, including to build further on its democratic institutions.
The EU Ambassador also emphasized that the upcoming negotiations are to be difficult.
It's gonna be a good opportunity for me and my US colleague to hear really what the opposition has come forward with. So, it will be a lot of listening from our side and discussion on that basis, and then we will see what conclusions we draw and how to take it forward from that. I appreciate a lot that the opposition have been working together towards narrowing the gap between the two sides, Carl Harzell said.
He added that though it is too early to be optimistic, he thinks that there are opportunities for the two sides to find a common way forward for the sake of both stability and democracy in this country.