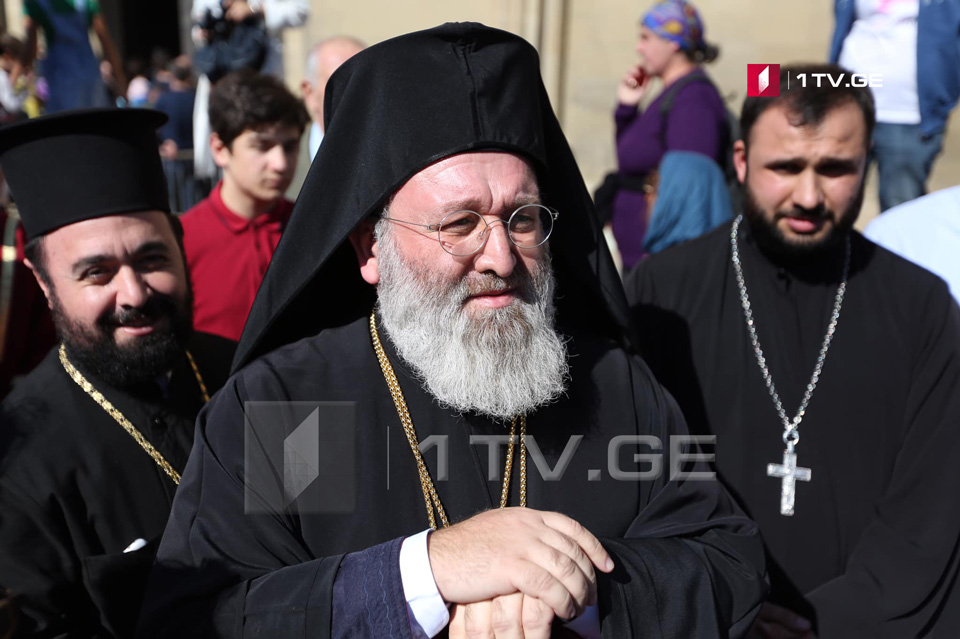 Bishop of Margveti and Ubisi gets Covid vaccine jab
Bishop of Margveti and Ubisi Melkisedek (Khachidze) received the Covid-19 Pfizer vaccine jab. He posted a photo of the vaccination confirmation document on Facebook.
The Bishop said Georgia battles an invisible enemy that kills an average of 50 Georgians every day. According to Bishop Melkisedek, he listened to many arguments and read much about immunization and concluded that vaccination reduces infection complication risks to the minimum that would lower hospitalization needs and allow saving the resources of the medical personnel.
"This primarily requires taking responsibility: immunization, social distancing, wearing facemasks. We have no other weapon in this war," the Bishop claimed.
On August 11, Georgian Patriarch, His Holiness and Beatitude Ilia II said that Patriarch's vaccination could not set an example for others to follow. "Whether the Patriarch gets the jab or not, it cannot be a determinant for others. Neither positive nor negative attitude of the clergy towards vaccination can be an example because the issue concerns the medical field, requires an individual approach and is beyond our competence," Ilia II claimed.