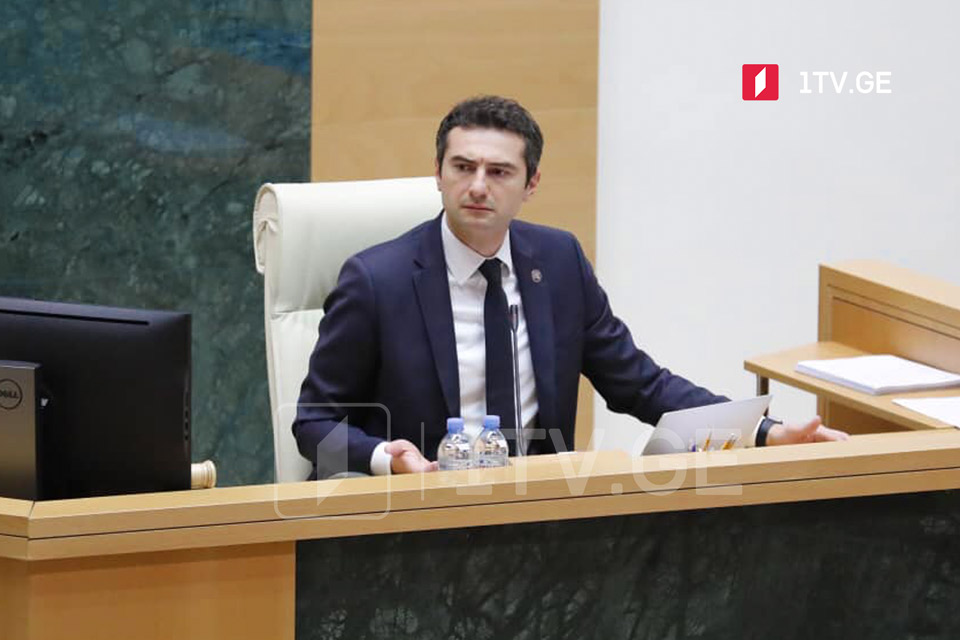 All abusers to face justice, Parliament Speaker echoes the July 5 violence
"The closer Georgia gets to Europe the more aggressive become forces that wish to see Georgia not to succeed on its Euro-Atlantic path," Parliament Speaker Kakha Kuchava commented on the July 5 violence aftermath during a virtual conference co-organized by the Democracy Support and Election Coordination Group (DEG) and Georgian Parliament.
"One of the more explicit examples were witnessed on July 5 when the events unfolded in the most unfortunate way, and we saw violence in the streets of Tbilisi. The violence and hate poured from those who I believe are backed by Russian forces based on their acts committed in their absolute contradiction to the value-based choice of the Georgian people, which is to move closer to Europe," Speaker noted.
Kakha Kuchava claimed many members of the violent mob were arrested, and the number of arrests grows following the investigation.
"The violence against journalists, civil activists and even ordinary citizens has sparked a wave of protest among media representatives and others. We all are moved by the death of Lekso Lashkarava, a cameraman who was severely beaten by the violent mob on July 5. The ongoing investigation will reveal the cause of death. The investigation is underway, and the investigation process must be conducted in a prompt and transparent manner. The public must be provided with the details of the investigation. If necessary, the international experts' participation shall be provided to ensure the credibility of the investigation and the expertise," Kuchava underscored.
Kakha Kuchava pledges the Parliament of Georgia stands ready to engage in the process with every possible mechanism at its disposal.
"I once again offer my condolences and solidarity to Lashkarava's family and his colleagues. There can be no justification for the acts of violence and restriction to rights that are guaranteed by the Constitution. These rights have been obtained and guaranteed with pain and blood, and despite extremely turbulent regional and international developments, they can not be and will not be compromised. All stand equal before the law. Everyone involving in the shameful violence will be identified and brought to justice," Speaker stressed.
The far-right mob attacked fifty-three journalists and ransacked the Tbilisi Pride and Shame Movement offices.
TV Pirveli cameraman Aleksandre (Lekso) Lashkarava died on Monday, six days after being severely beaten by a homophobic crowd on July 5.