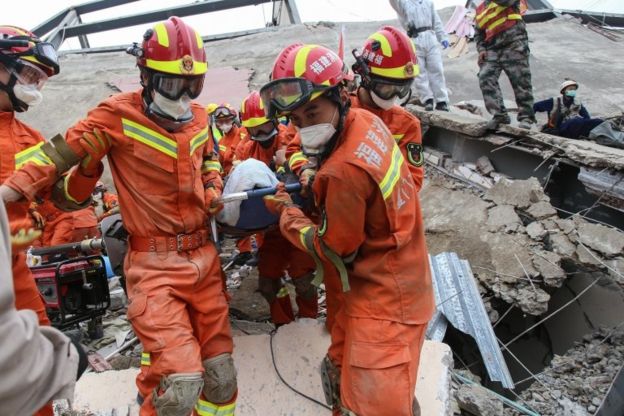 7 dead as COVID-19 quarantine hotel in China collapses
Seven people died after a hotel being used as a coronavirus quarantine center collapsed in Quanzhou, East China's Fujian province.
As foreign media reports, 71 people were trapped. Of those, 43 were pulled from the rubble and 28 remain unaccounted for.
More than 1,000 firefighters, police, and emergency medical services are working on the scene.