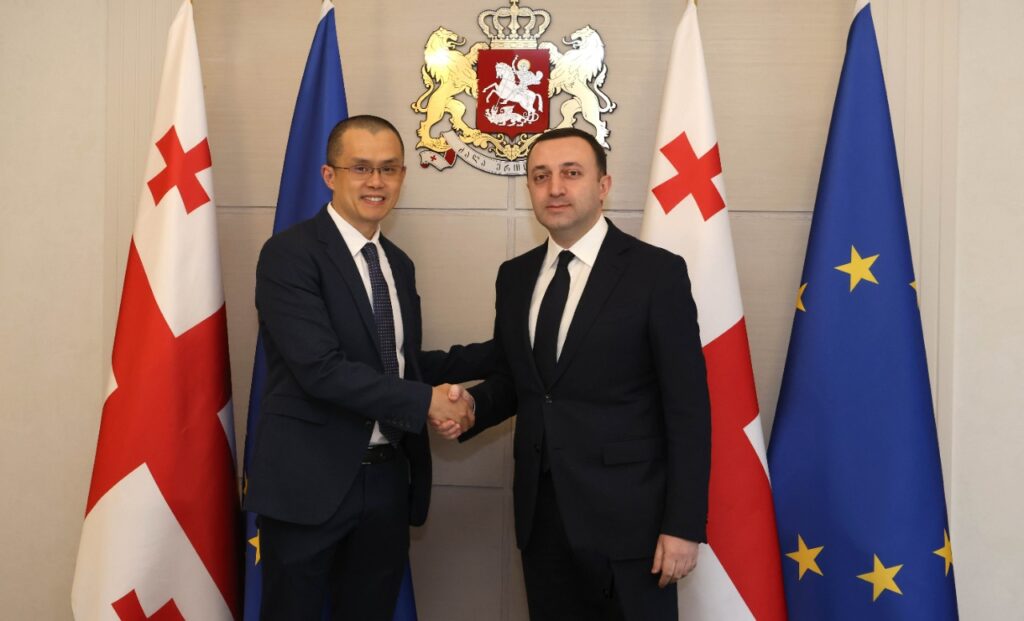 Georgian PM meets BINANCE CEO
Irakli Garibashvili, Georgian Prime Minister met Changpeng Zhao (aka CZ), Co-Founder and Chief Executive Officer (CEO) of BINANCE – the largest cryptocurrency exchange in the world today.
Positioning Georgia as the hub of advanced financial technologies and its significance was highlighted at the meeting, along with the strategic location and invention-driven Government of Georgia. The stable and favourable business environment of the country was also noted as it offers significant opportunities to investors. Readiness towards future cooperation was also expressed at the meeting, reads the government's press statement.
Irakli Garibashvili stated that the Government of Georgia stands ready to greatly support and facilitate foreign direct investments (FDI) and that the legislation of the country is ready to regulate the cryptocurrency exchange.
Daughter companies of the world's largest cryptocurrency exchange – BINANCE – are operating in a number of countries, including Spain, Italy, France, Bahrain, and United Arab Emirates (UAE). According to Forbes, the net worth of Changpeng Zhao (CZ) is estimated at 17.4 BLN USD.
Very interesting meeting w/ @cz_binance. Discussed Blockchain, Web3 & Crypto. 🇬🇪 is positioned to be a natural hub for 4th Industrial Revolution. In order to fully capitalize on the momentum, we stand ready to develop effective & clear-cut regulations & invite strong partners. pic.twitter.com/v7Z2TT3dHi

— Irakli Garibashvili (@GharibashviliGe) November 30, 2022