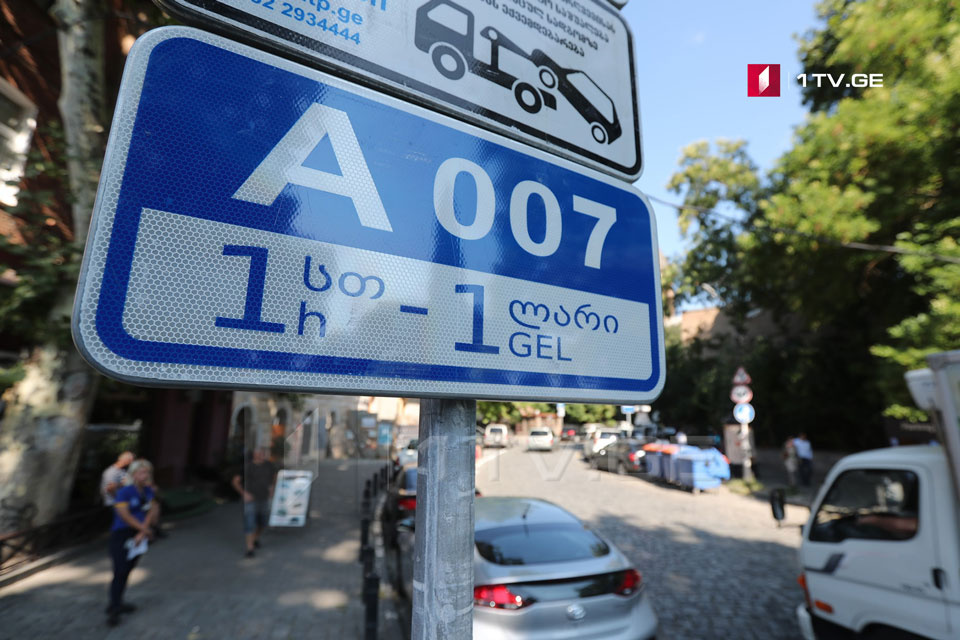 Zonal-hour parking to be activated at Kote Abkhazi Street starting from today
The rule of zonal-hour parking will be activated starting August 1 at Kote Abkhazi (former Leselidze) Street in Tbilisi.
In connection with launching pilot model, Kakha Kaladze, Tbilisi Mayor has visited the information center located on Kote Abkhazi Street and got a consultation on zonal-hour parking rules.
The project is being implemented by the Tbilisi Transport Company, whose staff will work in the zonal parking area and will provide drivers with consultations both in the parking spaces and on the fast payment boxes. In addition, payment can be implemented with a special app. by smartphone.
The parking area is divided into categories A and B and at this stage, Kote Abkhazi Street will be included in A category, where car parking is free for everyone for the first 15 minutes and then the cost of one hour will be one GEL.
According to the Mayor of Tbilisi, the zonal-hour parking system will gradually be activated at other streets and districts.