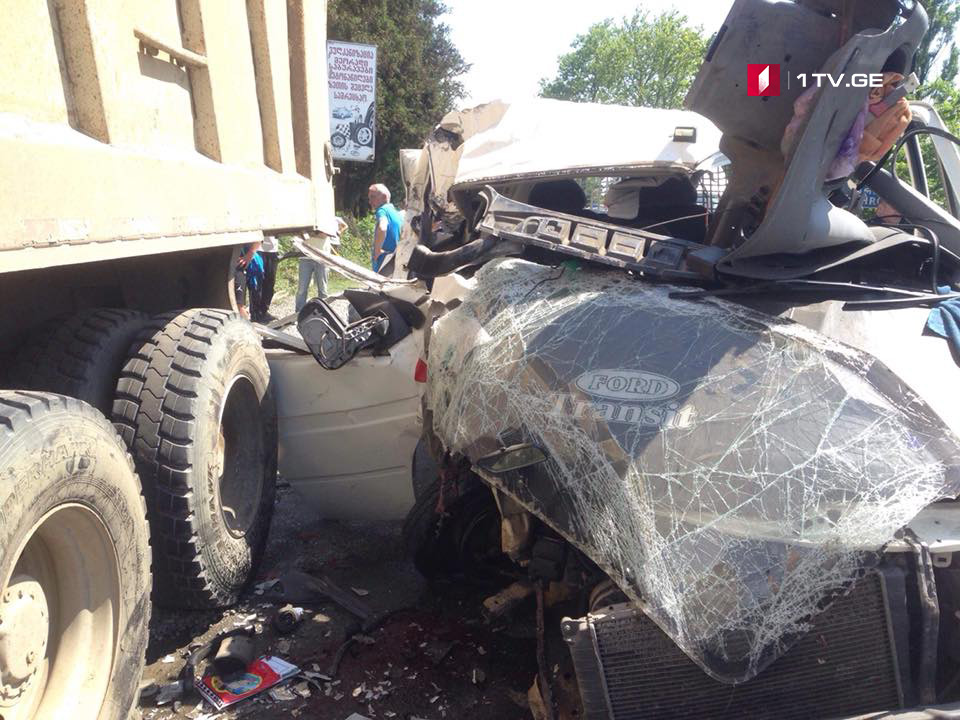 Young man dies in car accident in Ureki
A young man died as a result of the car accident in Ureki resort of western Guria region.  A truck hit a pedestrian and then crashed onto another truck.
Three people were injured in the car accident. The health condition of one of the patients is critical.
The injured people are transferred to the clinic. Brigades of First Medical Aid and Patrol Police are present at site.