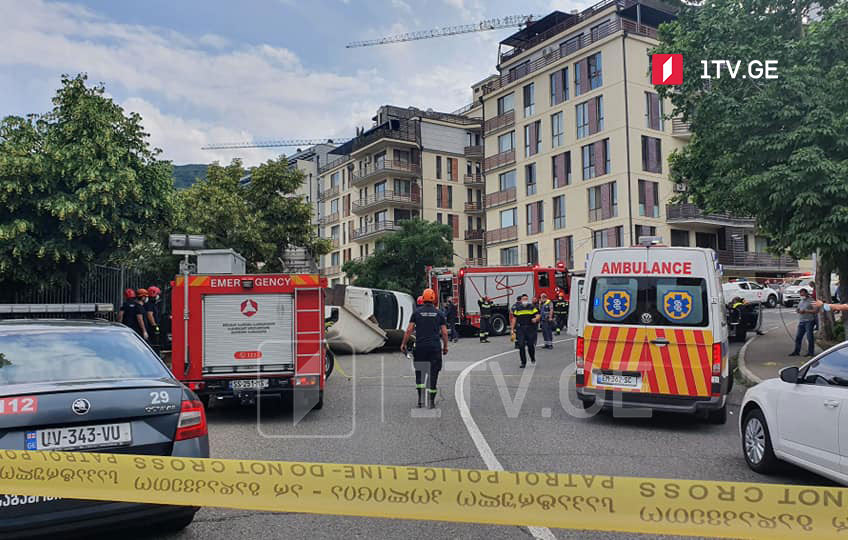 One person killed, 8 injured in car accident at Krtsanisi Street
One person was killed and 8 people were injured in a car accident near News Hospitals at Krsanisi Street in Tbilisi, the Ministry of Internal Affairs (MIA) reported. The injured persons are hospitalized.
Reportedly, a truck driver lost control of the steering wheel and crashed onto several cars moving from the opposite direction. An investigation into the case is opened.