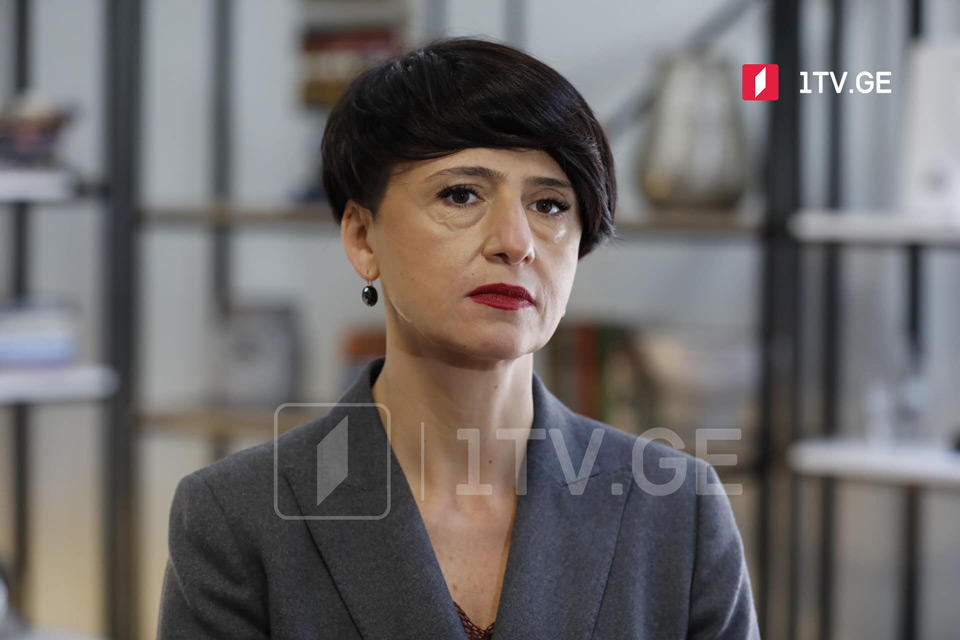 We all stand by harmed media, GPB Dir/Gen says, as violent attacks on journalists discussed at US Embassy meeting
"Everyone agrees that pressure and violence against media are concerning and unacceptable," said Georgian Public Broadcaster Director General Tinatin Berdzenishvili following a meeting at the US Embassy in Georgia.
US Ambassador in Georgia Kelly Degnan met the management of various Georgian TV channels today after over 50 representatives of various media outlets were attacked and assaulted at the anti-Tbilisi Pride rally in the capital.
GPB Director General expressed solidarity with the assaulted media representatives.
"It is unequivocal that the media should perform its professional duty and it should be protected. We all agree that this is crucial for the country's development. We discussed recent facts at today's meeting. We all support scathed media representatives. If our country aspires to achieve a certain level of democracy and development, such facts should be no longer allowed," Berdzenishvili underscored.
Members of the ultranationalist groups rallied on Rustaveli avenue hours before the scheduled Tbilisi Pride March. They aggressively thwarted reporters. Georgian Public Broadcaster's First Channel cameraman Ilia Tvaliashvili was injured during the protest.
Police arrested eight abusers. Interior Ministry has launched a probe into the recent violence. Fifty-five persons were assaulted during the anti-Tbilisi Pride rally, among them fifty-three were media representatives, Interior Ministry said.