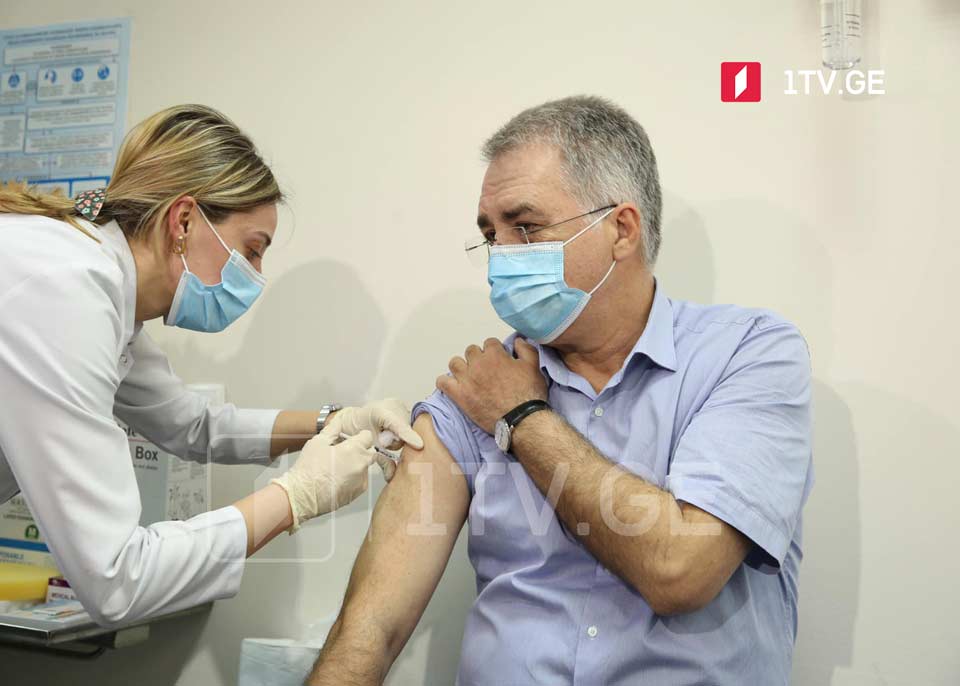 Vice Speaker gets AstraZeneca jab
Vice Speaker of Georgian Parliament Davit Sergeenko received the first jab of AstraZeneca Covid-19 vaccine at the Republican Hospital.
"Immunization is the only effective tool that humankind has used for the last 200 years to defeat infectious diseases. I urge everybody to undergo consultation with a doctor and get the vaccine," Sergeenko said.
Georgian citizens aged 55 and above joined the COVID-19 vaccine rollout on April 5. Georgia received the first batch of AstraZeneca and Pfizer vaccines in March.