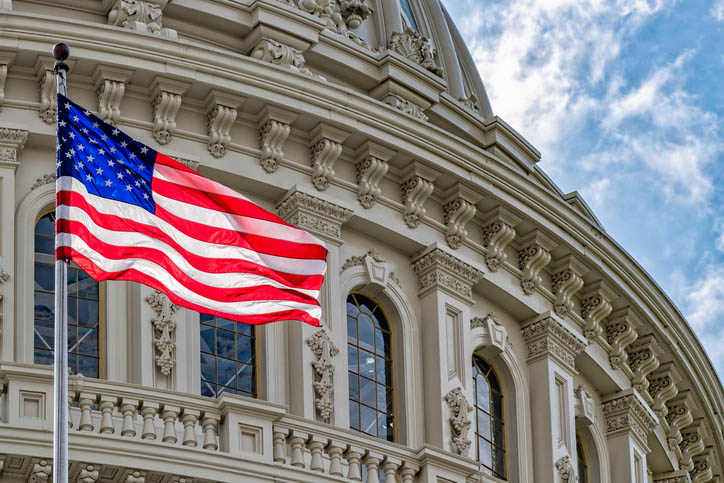 US House of Representatives to discuss bipartisan bill in support of Georgia
The US House of Representatives today will discuss a bipartisan bill in support of Georgia presented by co-chairs of Congressmen Gerry Connolly and Adam Kinzinger representing Friendship Group of Georgia.
According to Ministry of Foreign Affairs of Georgia, the bill has about 30 co-sponsors both from Democratic and Republican Parties. It has already been approved by Foreign Affairs, Legal Affairs and Revenues Committees.
The bipartisan bill highlights the strong support of the US to Georgia's sovereignty, independence and territorial integrity and initiates imposition of sanctions against persons who violate human rights across Georgia's occupied regions.
The bill underlines US-Georgia cooperation in defence and security spheres and calls on the Congress for taking active steps for the launch of negotiations for signing a free trade agreement between the U.S. and Georgia.
The Congressmen express support to the development of democratic values in Georgia, welcome free and fair elections, transparency of public sector and accountability as well as supremacy of law and struggle against corruption.
They also back Georgia's aspiration to become integrated into the Euro-Atlantic and European structures and the right of Georgian citizens to freely determine their future by choosing foreign and security policies independently.
Based on the bill, the U.S. policy toward Georgia should be further strengthening of defence capabilities of Georgia through consultations and corresponding assistance.