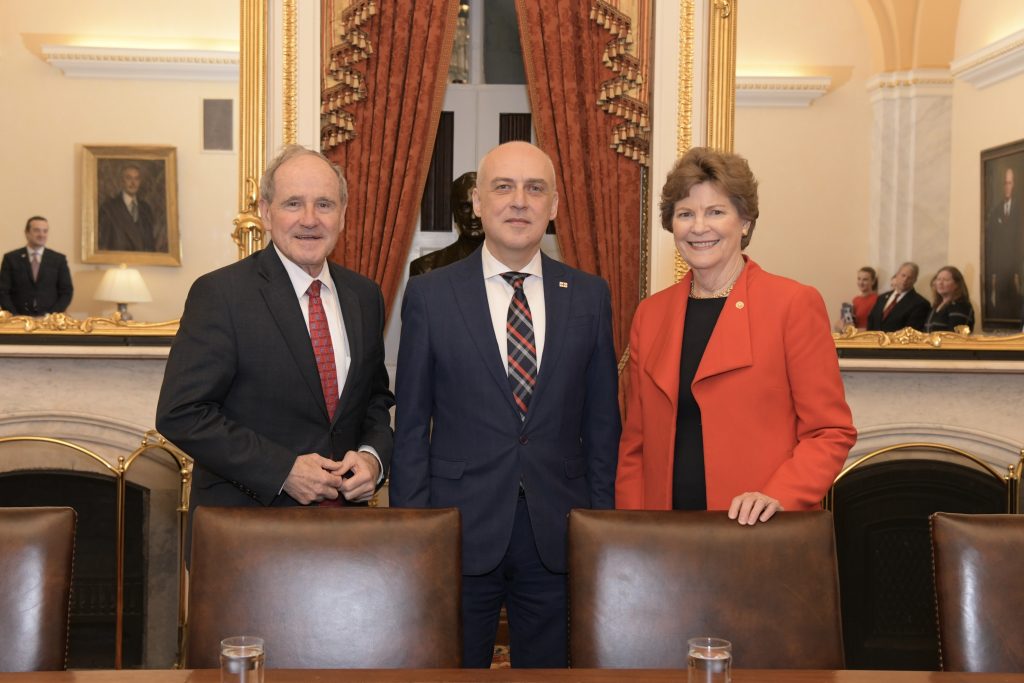 U.S. Senators Jim Risch and Jeanne Shaheen meet with Georgian FM
U.S. Senators Jim Risch (R-Idaho), and Jeanne Shaheen (D-N.H.) met with David Zalkaliani, Foreign Minister of Georgia, US senate committee on foreign relations released the statement.
Risch said "the U.S. remains committed to supporting Georgia's transition towards democracy, but they must continue to see positive improvements."
"After our recent letter to Prime Minister Gakharia, we reiterated our concerns about a weakening of Georgian democracy and governance.

We also discussed the current situation in Abkhazia and South Ossetia, the Georgian territories illegally occupied by Russia since 2008. The Russian Federation continues to move its fences into Georgia, annexing small bits of land each time.

We are not asking Georgia to be perfect, but the government must show us it is serious about its pursuit of democracy," Risch noted.
Jeanne Shaheen said she "will continue to urge Prime Minister Gakharia and the Georgian government to hold fast to their commitments to strengthen democratic institutions, promote judicial independence, move forward on promised electoral reforms and respect civil society engagement."
"I was glad to meet with Georgian Foreign Minister David Zalkaliani this afternoon and have the opportunity to address several issues related to our nations' partnership, particularly Georgia's commitment to democracy and good governance.

In 2012, we participated in Georgia's historic 2012 election as international monitors and were encouraged with their progress.

As I've said before, democracy is a long-term effort, and Georgia in particular, has faced outsized challenges posed by Russia," Jeanne Shaheen stressed.