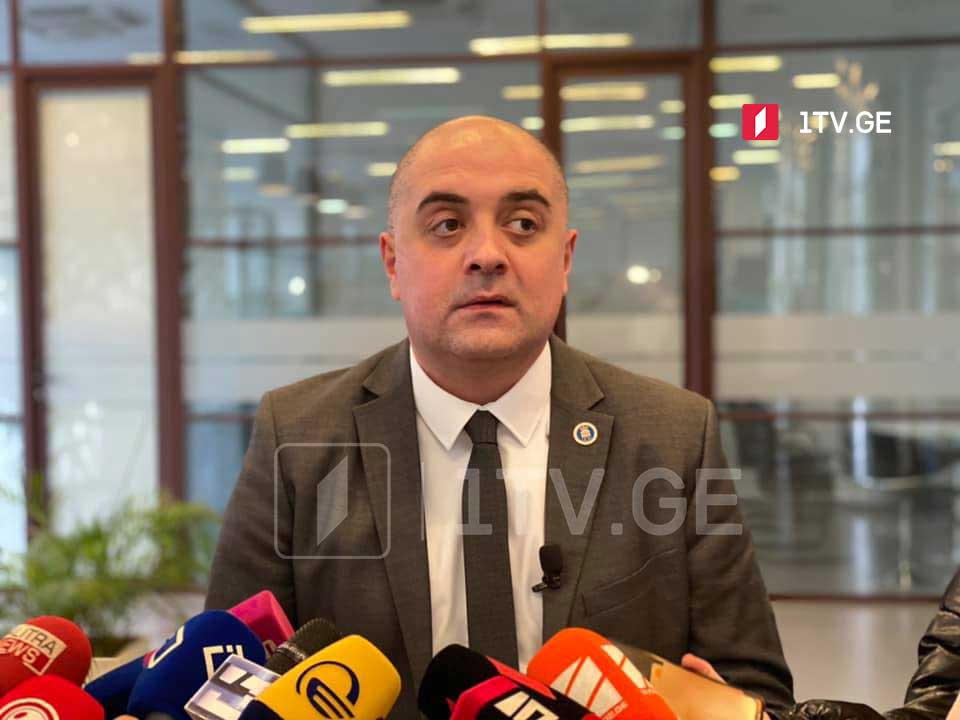 The prosecution needed readiness from defense to substitute restrain
"The defense did not attempt to engage in a dialogue with the prosecution to substitute custody with bail," Prosecutor Amiran Guluashvili echoed the court's decision into Nika Melia's case.
He explained that the prosecution would be ready to appeal to the Court to change the restrain measure into the bail if witnessed the readiness from the defense to pay.
"Prosecutor's Office announced on February 25 that it would appeal to the Tbilisi City Court to substitute Melia's custody into bail if he pays it. We also reiterated this offer in April 8 statement. Since then, the defense did not make any attempt to engage in a dialogue with the prosecution on the issue," Prosecutor said.
Tbilisi City Court Judge Nino Chakhnashvili ruled today that Nika Melia, Chairman of the opposition United National Movement (UNM) party, will stay in jail.
The UNM Chair is accused of organizing group violence on June 20-21, 2019. Nika Melia was arrested per a special operation carried out at UNM HQ on February 23.