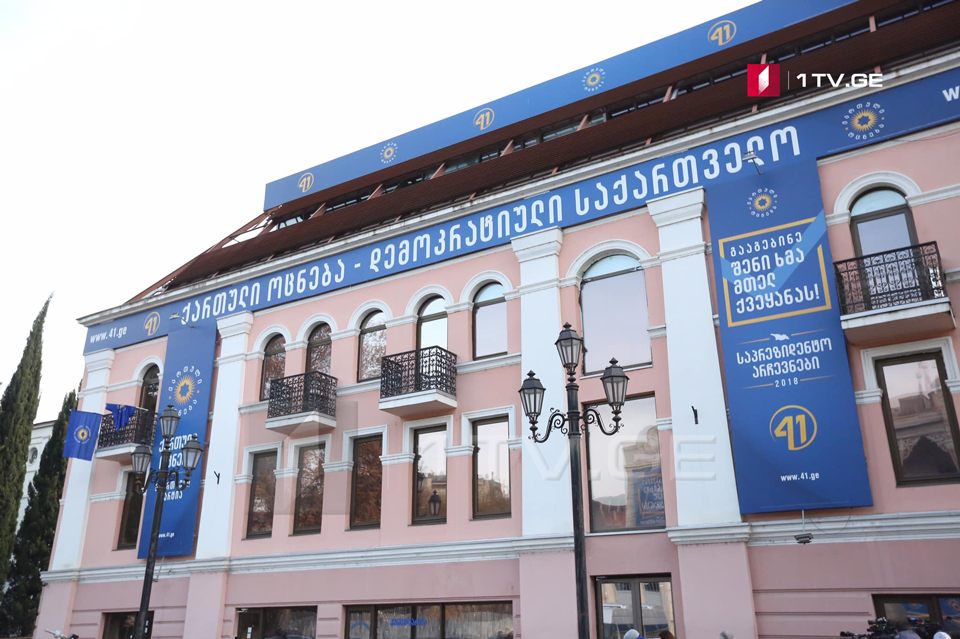 Sitting of Parliamentary Majority to be held at central office of Georgian Dream Party
The sitting of the parliamentary majority will be held today at the central office of the ruling Georgian Dream-Democratic Georgia Party. Bidzina Ivanishvili, Chairman of Georgian Dream Party is likely to attend the sitting.
Changes to be made into Constitution regarding transformation onto a proportional system of elections will be the main topic for discussions. Majority members will attempt to persuade Majoritarian (single mandate) MPs, who disagree with the proposed changes, in the advantages of to-be-made amendments.
"I believe that the meeting will turn out productive and we will reach an agreed, united standpoint. For me, as being the leader of the parliamentary majority, unity of the team is very important," Gia Volski, Leader of the Parliamentary Majority told journalists.
The constitutional changes prepared by the parliamentary majority regarding transformation onto the proportional system of elections will be put for voting with the first hearing in the Georgian parliament today.
Bidzina Ivanishvili, Chairman of Georgian Dream Party and Irakli Kobakhidze, former Speaker of the Parliament initiated the proposed changes. Based on the change, the 2020 parliamentary elections will be held with the proportional (party) system under the conditions of 0%, the so-called 'natural' election barrier.