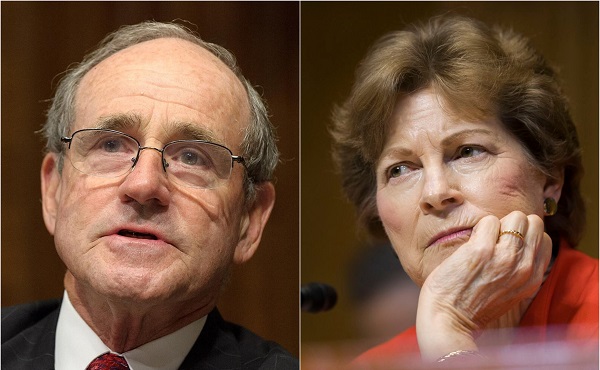 Senators Jim Risch, Jeanne Shaheen - We welcome the release of Okruashvili and Ugulava, we look forward to the release of Giorgi Rurua
U.S. Senators Jim Risch, chairman of the Senate Foreign Relations Committee, and Jeanne Shaheen, released the following statement after Georgian President Salome Zurabishvili announced the pardon and release of two opposition leaders.
"We welcome today's pardon and release from prison of Mr. Okruashvili and Mr. Ugulava. This is an important step in the implementation of the March 8 agreement that will modify Georgia's electoral system and bring an end to political interference in the judiciary. Today's releases send a strong signal to all those who worked to bring about and signed the agreement that progress can and will be made.
"We look forward to seeing the agreed-upon changes made to the electoral system when the Georgian parliament returns to work in the next weeks, as well as the release of Mr. Giorgi Rurua, a media owner who was detained in December on spurious charges."
Georgian President Salome Zurabishvili pardoned Gigi Ugulava, one of the leaders of European Georgia, and Irakli Okruashvili, former Minister of Defense on May 15.