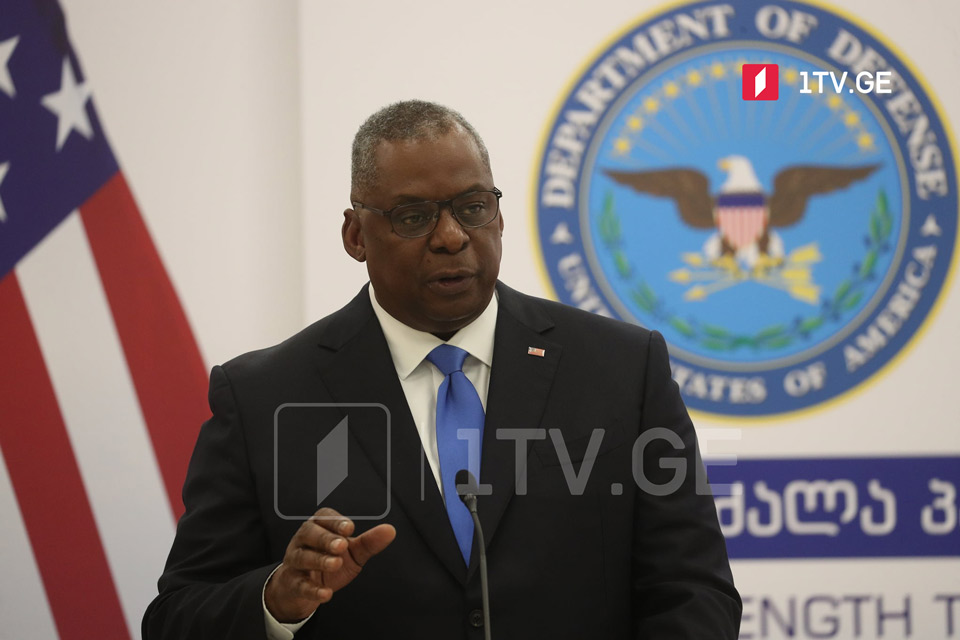 Russia to observe 2008 ceasefire before promoting new discussion platform, Pentagon chief says
US Secretary of Defense Lloyd Austin commented on the 3+3 format, saying that "Russia, which currently occupies 20% of Georgia's territory, should focus on honoring its 2008 ceasefire commitments before promoting any new discussion platforms."
Lloyd Austin noted that the US encourages the South Caucasus to work together to resolve disputes and to strengthen regional cooperation.
Pentagon chief stressed that his trip to Georgia aims to reassure and recognize partnerships, pledging the countries will continue to work on strengthening it.
"My trip here is to reassure and recognize our partnerships. This is a critical region to us, and we have many shared interests, and of course, shared values, and we see a number of opportunities for security cooperation.

Again, I'm here to reassure and recognize the tremendous value of our partnership. In terms of Georgia's contribution to both Iraq and Afghanistan, I would reemphesize the critical role that they played in terms of assisting us and working shoulder to shoulder with us. I served in Iraq with them as well as in Afghanistan, and I can tell you they're incredible soldiers, and Georgia has every right to be proud of that contribution and the way they continue to operate.

You know, those two wars don't define our relationship—again, we have shared interests that we will continue to work on and strengthen our partnership as we go forward. Again, I'm here to reassure Georgia and work to strengthen the great relationship that we already have," Lloyd Austin underscored.
U.S. Defense Secretary Lloyd Austin arrived in Georgia today as part of his trip to Europe ahead of NATO Defense Ministerial.