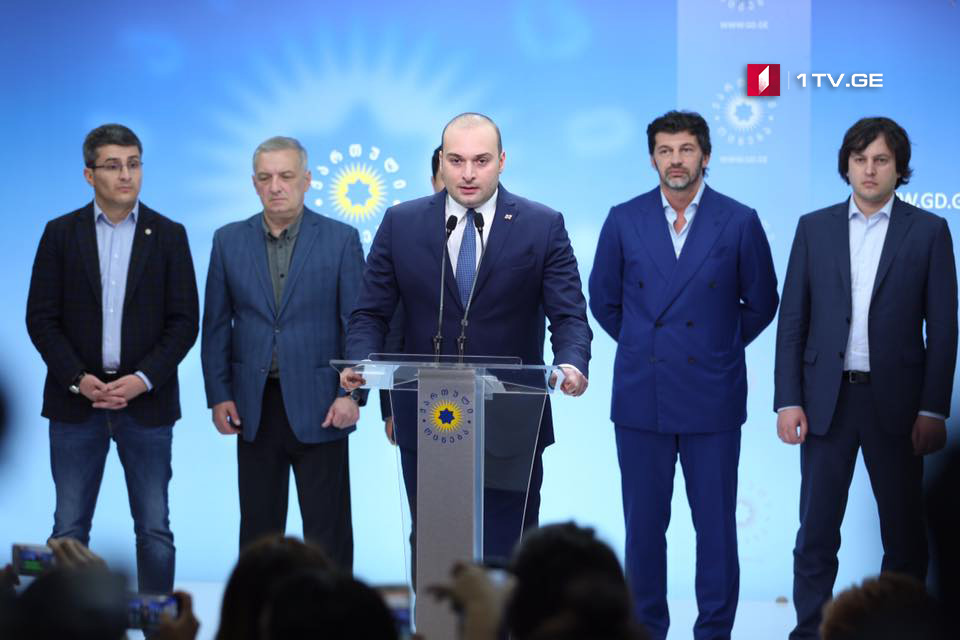 Mamuka Bakhtadze named as PM candidate
The parliamentary majority nominated Mamuka Bakhtadze as the candidate for the post of Prime Minister of Georgia.
Archil Talakvadze, Leader of the parliamentary majority has made the regarding statement after the meeting of majority.
"In accordance with the Constitution of Georgia, the parliamentary majority has named Mamuka Bakhtadze as the candidate for the post of Prime Minister, the team unanimously supported his candidacy. I am sure the Government  headed by Bakhtadze will ensure country's further development successfully , – Talakvadze said.
Mamuka Bakhtadze has served as the Minister of Finance  of Georgia since November 13, 2017. Prior to that, in 2013-2017 he was CEO of Georgian Railway. He served as Director General at Georgian International Energy Corporation (GIEC) in 2010-2012. He was Supervisory board member of hotel chain "Rcheuli" in 2007-2008. Bakhtadze served as Project manager at Georgian Railways in 2005-2006.
PM candidate holds PhD in Technical Sciences. He Graduated from the Tbilisi State University and Georgian Technical University. He gained master degree of the Lomonosov Moscow State University. He holds MBA Degree of INSEAD Business School.
Giorgi Kvirikashvili resigned from the Prime Minister's post yesterday. The authorities of all Ministers were terminated as a result of PM's resignation.