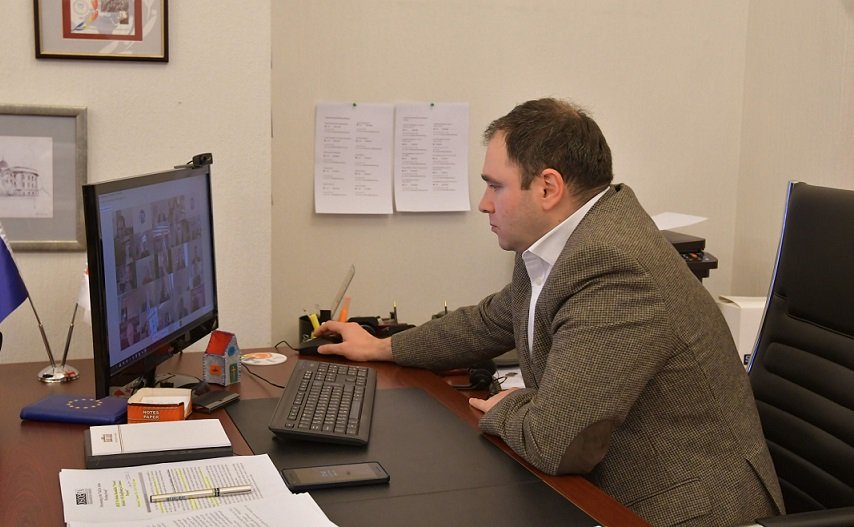 Ruling party MPs hold meetings in Bundestag
Chairman of the Georgian parliamentary Foreign Relations Committee, Nikoloz Samkharadze, held a meeting with Johannes Schraps, Rapporteur on Eastern Partnership countries of the European Committee of the German Federal Parliament, and Christian Petry, Bundestag Rapporteur on the EU of the Social-Democratic Party.
Parties discussed the Georgia-Germany cooperation and political situation in Georgia. German politicians welcomed the signing of a compromise agreement to solve the political crisis in Georgia by Georgian political parties. They also pledged support to the country's EU integration aspiration.
According to the Georgian Parliament press service, Nikoloz Samkharadze and the parliamentary majority leader Irakli Kobakhidze held a meeting with the Foreign Secretary of the Christian-Democratic Union in Germany.
During the meeting, the German side underlined Georgia's participation in NATO-led peace mission in Afghanistan and praised Georgian soldiers' professionalism that could serve as an argument why Georgia should become a NATO member.
"Germany supports Georgia's ambitious plan to become a full-fledged member of the European Union," Nikoloz Samkharadze said after the meeting.