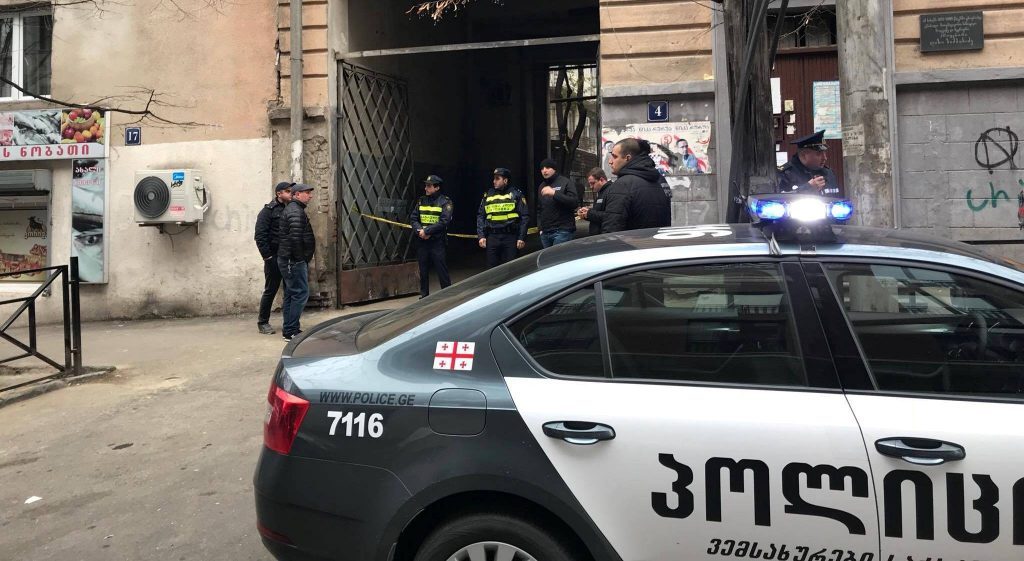 Physical Clash among teenagers claimed lives of two juveniles
Physical clash among school students at Khorava Street in Tbilisi on December 1 claimed lives of two teenagers. One juvenile died before delivery to hospital, another school student passed away at hospital. Ministry of Internal Affairs opened investigation on charge of premeditated murder and declared the case as solved.
Investigation established that conflict between teenagers started in one of the yards, during which G.B. inflicted deadly injuries to L.D. with a knife, who died before being hospitalized. Another teenager died at the hospital today. He was placed at Republican Hospital. The patient underwent through three surgeries but doctors failed to save his life.
The 16-yearl-old G.B. was detained on the charge of premeditated murder several hours after the crime. Operative-search activities in detention of another person continue.
"I am deeply sorry about the tragedy and express condolence to families, relatives and friends of the two teenagers. This is a tragedy. We should unite to ensure peaceful and healthy environment for everyone and, first of all, for future generations. I hope that with joint efforts we will do our best to prevent a similar tragedy," read the statement released by Prime Minister Giorgi Kvirikashvili.
Mikheil Chkhenkeli, Minister of Education and Science also released a statement regarding the clash that took place at Khorava Street. "The ministry together with other institutions and cooperation of public will do their best not to admit repetition of similar tragedy," Chkhenkeli said and expressed condolence to the families of two youngsters, who died as a result of the clash.
Ministry of Internal Affairs (MIA) said that the institution of school police should be refined. "The institute has to ensure order on the school territory and protect security, but it also has to prevent the conflict, which takes start inside the premises and potentially may continue outside the school," reads the statement of MIA.