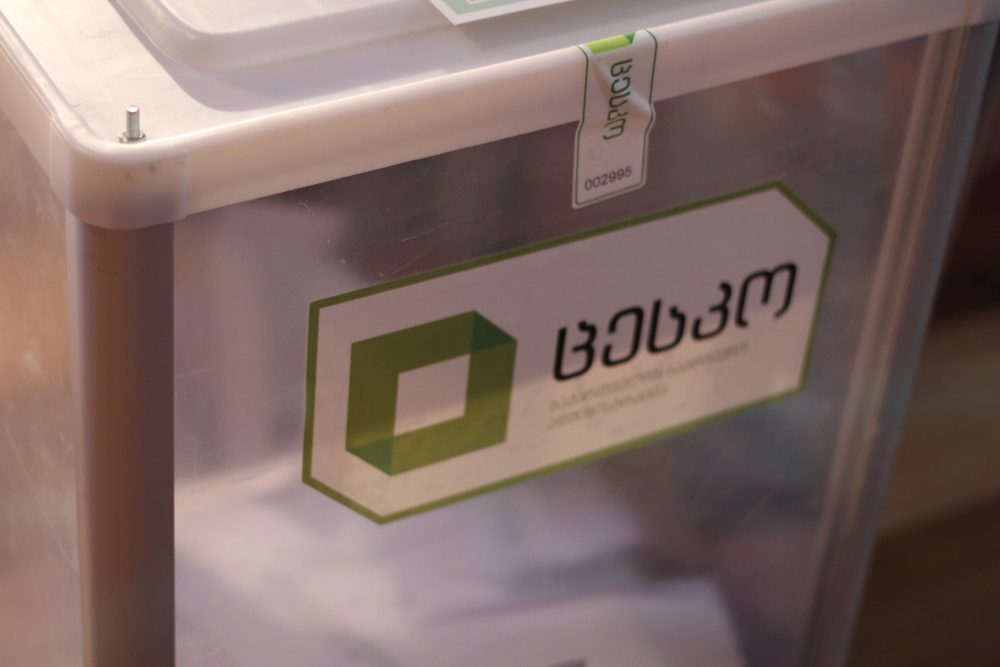 Parliamentary by-elections held in Vani and Khoni
Parliamentary by-elections were held today in Vani and Khoni single mandate united election constituency of Imereti region, covering the territories of municipalities. The polling stations were closed at 20:00. Vote counting will begin soon.
According to Central Election Commission (CEC), by-elections were held in 60 polling stations, which opened at 08:00 am. A total of 48 123 voters were registered for the polls. Six candidates ran in the elections.
"Bakradze, Ugulava –European Georgia" – Giorgi Ugulava
"Saqartvelo" – Giorgi Liluashvili
"Traditionalists" – Zurab Kartvelishvili
"New Christian-Democrats" – Mamuka Tuskadze
"Georgian Dream –Democratic Georgia" – Givi Chichinadze
Initiative Group (Sopio Meshveliani, Shorena Jurkhadze, Vazha Kopaliani, Tamar Kukhalashvili, Marina Chagunava ) – Vasil Kopaliani
The candidate will be considered as winner if he/she overcomes the 50% barrier.
The CEC spokesperson Ana Mikeladze noted that 721 observers from 26 local organizations and 14 observers – from 3 international organizations monitored the elections. 504 representatives of 19 media outlets covered the Election Day.
The CEC Information Center (2 51 00 51) and online chat are available from 07:00 am till 24:00. Accordingly, all electoral stakeholders will have an opportunity to receive information on election related issues.
The Majoritarian seat in the Vani and Khoni single-mandate constituency became vacant after Grigol Liluashvili, a lawmaker from Georgian Dream – Democratic Georgia Party, was appointed as deputy head of State Security Service.